City Surplus Auction
1215 Hickman Avenue, Owensboro, Kentucky
---
Pre-Registration & Inspection is on Wednesday, May 1st at 10 AM - 2 PM
Auction Features
Location: Owensboro Sportscenter, 1215 Hickman Avenue, Owensboro, KY.
TRUCKS, VANS, UTILITY VEHICLES: '10 International garbage truck; '94 Pierce fire truck;  '01 Mack CH, 613 265,XXX miles; '05 Chevrolet 2500HD, 75,XXX miles; '04 F-250 4x4 88,XXX miles;  '95 International 8200, 658,XXX miles; '03 Freightliner M2 with Terex Xm50 aerial unit, 64,XXX miles;  '08 Ford F-350 box bed, 91,XXX miles; '02 Ford F-350 with utility bed, 115,XXX miles; '00 International 4700 DT 466E dump truck, 71,XXX miles; '10 F-350 with crane and utility bed, 78,XXX miles; '11 F-350 with crane and utility bed, 54,XXX miles; '08 Ford F-150 4x4 46,XXX miles; '08 F-150 4x4, 45,000 miles; '12 F-150, 51,000 miles; '08 Ford F-150, 108,XXX miles;  '99 Ford F-150; '03 Chevrolet Silverado 1500; '86 Chevy CB 1 ton CARS and SUVs: '06 Ford Taurus 126, XXX miles; '09 Ford Explorer 4x4; '07 Ford Freestar Van; '14 Mitsubishi Outlander Sport; '13 Ford Escape; '08 Nissan Altima; '08 Mercury Mariner; '02 Cadillac Escalade; '06 Scion TC; '07 Pontiac G6; '06 Chevrolet Impala; '05 Ford Taurus;  '05 Jeep Liberty Sport, 73,XXX miles;  '01 Ford Mustang; '96 Ford Explorer; '00 Ford Expedition; '93 Chevrolet Caprice; '02 Cadillac STS; '94 Mazda B4000.
BUSES:  '04 IC DT466 bus with handicap access; (11) '03 International IC3S530 66 passenger buses, '02 IH IC3S530 66 passenger bus; '03 International 52 passenger bus with a wheelchair lift 
MOWERS; TRAILERS; SHOP AND LAWN EQUIPMENT: '10 John Deere Gator TS; Jacobsen 14' batwing riding mower; Kubota F2560 mower; Landpride power seeder; Ditch Witch 3610 trencher; troweling machine; power screed; Titan paint machine; 6' x 14' trailer; 12' trailer with aluminum break; 6' x 8' double axle trailer; Bilt-Rite 3.5 ton flatbed trailer; 8 hp concrete mixer; 4' pull behind spreader; V Box Salt Spreader: (3); Empire sand blaster; 6' pull behind disk; 7' Landpride box blade; 8' dirt pan; 7' Landpride grader blade; 25KVA Generac generator; electric wire reel trailer; Rockwell drill press; Rockwell wood planer; 7' International rotary mower; 3 sheet metal brake and sheer; snow plow blade;  1974 Galion tandem street roller; cable locator; 24' extension ladder;  air compressor; various bus and auto parts; transmission jack; Dewalt and Milwaukee drills; circular saw;  chainsaw; weed eater; jumper box and more!
KITCHEN EQUIPMENT, AUDIO VISUAL, COMPUTERS, OFFICE EQUIPMENT AND BIKES: Ice machine; Vulcan VDMT-60 steam kettle and boiler; 40' x 40' portable stage; display cases; kitchen utensils; napkin dispensers; scales; serving plates; cafeteria tables; pots and pans; slicers; dicers; shredders; microwaves; computers; printers; cameras; fax machines; filing cabinets; doors; watch; radios; cargo racks; safe; scanner; tackle boxes; light bars; speakers; coins; gun boxes; holsters; golf clubs; gaming systems; iPod; CPR mannequins; Cardiac Science AEDs; TVs; desks; mopeds; 160+ bicycles and much more!
TERMS:  Cash or check payable to City of Owensboro on day of sale.  VISA and MasterCard accepted with 2% additional fee; No buyer's premium. All items sell "as-is, where-is" with no warranties.  The above list is subject to additions and deletions. There will be two auction rings running concurrently. Small items will sell in the first hour.  Major equipment, cars, trucks and vehicles will be auctioned starting at approximately 11:00 a.m.
Owners:  City of Owensboro, Regional Water Resource Agency, Daviess County Board of Education, Owensboro Public Schools, Owensboro Riverport Authority, Owensboro Metropolitan Planning Commission, Owensboro Municipal Utilities.
Announcements made day of sale take precedence over printed material. 
Pre-Registration & Inspection
---
Map
1215 Hickman Avenue, Owensboro Kentucky
Contact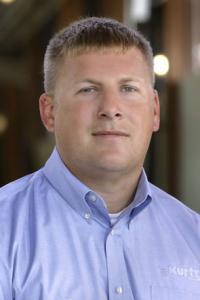 Clay Taylor
Auctioneer/Realtor
Office:
(270) 926-8553
•
Contact Auctioneer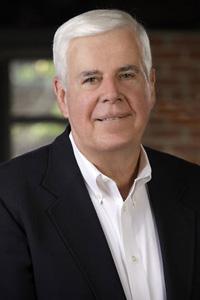 Jim Knott
Auctioneer/Broker
Office:
270-926-8553
•
Contact Auctioneer