---
LIVE AND ON LINE AUCTION
FARM EQUIPMENT
Directions: from US Highway 60 West at Kentucky Highway 279, go north 2.5 Mi on Highway 279 until it turns Westward then 0.6 MI to the auction site Watch for signs
Auction Features
ON LINE LINK:
https://www.equipmentfacts.com/listings/auctions/online/event/218835239/list
(If the link does not direct you to the sale-go to "equipmentfacts.com" and search "upcoming auctions" to look for Kurtz Auction to see the online sales that we have listed currently).
2021 Case IH 7250 Combine, serial # YLG243364, w/ 311 engine hrs., 253 threshing hrs., Combine Automation; Case IH 3230 Patriot Sprayer, 90ft, 2194 hrs. 800 Gallon, 20" centers, Aim Command, auto steer and boom, w/yield 360 y-drop nitrogen applicators, flotation tires, both Hydrostats rebuilt; McDon FD75-S FlexDraper, 35 ft, new center draper w/Unverferth HT36 trailer; Geringhoff North Star EliteXL 8 row corn head, down crop reel, w/Maurer M30 trailer;  2010 John Deere 1790  16/31 row, 15,000 acres, precision planting meters,  in furrow fertilizer, new disk opener,  planter gone over every year ; 1992 Case IH 9250 Tractor, 300 hp, 3669 hrs;  J&M 750 grain cart; Interstate 23,200 Lb, 24' w/5' dovetail equipment trailer; (6) grain wagons/Seed Tenders 275-325 bushel; (2) Yetter Systems One Seed Jet II; Dodge Ram 3500 truck w/utility bed Cummins Diesel 238K w/welder & compressor; nurse trailer (2) 2100 gal. tanks, mix tank, pump; Hurricane 36" ditcher; 61ft MK-100-61 10" auger; 1000-gal fuel trailer 100 gal DEF;  1000-gal fuel trailer; 500 fuel trailer 75 gal DEF;  W&W Horse trailer; 1000-gal tank wagon; stainless (2) 250-gal saddle tanks; IH 440 Custom wire-tie baler; IH 500 12 ft disk;  IH 8 row cultivator; 1000 PTO ditcher; IH 720 5-18" plows; 60'-8" auger; 10' utility trailer; portable pump; seed cleaner, (2) manure spreaders; Farmall M tractor .
Since retiring from farming, Joe Foster Farms, LLC has authorized Kurtz Auction & Realty Co. to sell the following "regardless of price"
 
Auctioneers note: This is an opportunity to buy some almost new, well maintained farm equipment. There is a wide variety of items that most ever farmer could use, no small items. 
2% Online Buyers Premium -
Terms and Conditions:
ON SITE TERMS: Paid in full at the auction by cash or check. All equipment and machinery sales on "as-is" basis. NO BUYERS PREMIUM. Announcements made day of sale take precedence over printer matter.   LOADER AVAILABLE.
ON LINE TERMS: The purchaser shall pay 10% down day of sale by certified wired funds. Balance due in full on or before December 16th, 2022 by certified wired funds. 
There is a 2% convenience fee added to all online successful winning bids. 
Possession:  Possession shall be granted upon receipt and verification of payment in full.
SERVER & SOFTWARE TECHNICAL ISSUES: In the event there are technical difficulties related to the server, software or any other online auction-related technologies, Kurtz Auction and Realty reserves the right to extend bidding, continue the bidding, or close the bidding. NEITHER THE COMPANY PROVIDING THE SOFTWARE nor Kurtz Auction and Realty SHALL BE HELD RESPONSIBLE FOR A MISSED BID OR THE FAILURE OF THE SOFTWARE TO FUNCTION PROPERLY FOR ANY REASON. Email notifications will be sent to registered bidders with updated information as deemed necessary by Kurtz Auction and Realty.  Any dispute between Kurtz Auction and Realty, its Agents or Representatives and the Buyer(s) will be tried in a court of jurisdiction in Daviess County, Kentucky. By bidding on the property, buyer agrees to all terms and conditions set forth.
Agency: Kurtz Auction and Realty and Representatives are agents of the Seller. Buyer and or Bidder agrees to hold harmless and indemnify Kurtz Auction and Realty and its Agents and its Representatives from any and all claims, damages or suits including but not limited to awards, judgments, costs, fees, etc.  Kurtz Auction and Realty, reserves the right to alter this agreement at any time. This will take place by updating this site. Please check back and review these terms as every time you use this site you are agreeing to the terms as they are written at that time.
BIDDER DEFAULT: Failure to complete a purchase is illegal and will result in one or more of the following (1) prosecution (2) loss of bidding privileges for Kurtz Auction and Realty auctions.  If a bidder at any time feels his/her username, password or bidder number has been compromised due to lack of security by the bidder, notify Auctioneer immediately.
For additional information, contact Kurtz Auction and Realty, David Hawes, Auctioneer at 1 (270) 929-1211.
TIME IS OF THE ESSENCE in regard to all auction terms.
Map
2108 Kentucky Highway 279 N, Owensboro Kentucky
Downloads
---
Contact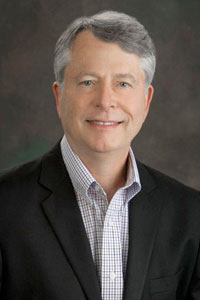 David Hawes
Auctioneer/Realtor
Office:
270-926-8553
•
Contact Auctioneer