---
FARM MACHINERY
HAY EQUIPMENT
MOWERS • TRUCKS

Auction Features
Directions: from the intersection of HWY 144 and HWY 2181 in Pellville take HWY 2181 north. Parking for auction is at Pellville Baptist Church directly across the street. Watch for signs. 
As we no longer have a need for this equipment Kurtz Auction Has been authorized to sell the following regardless of price. 
2015 Vermeer 605N Hay Bailer
 String or net wrap
  Never used
  540 PTO
  Monitor and electronics
VIN #- 1VRM16149G1003129
2015 Vermeer M7040 Disk Mower 
9' cut 
540 PTO
Lightly used 
Serial #- 1VR3070YXA3002074
2015 Vermeer Rebel TM700
9' cut 
Never used 
540 PTO
  Vin#- 1VRV16196G1012029
2015 Vermeer TE170 
4 Basket Tedder 
Hydraulic fold & Raise
540 PTO
VIN#- 1VR3081E8GE012061
2020 New Holland ProCart 819
 8 wheel V Rake w/ Kicker wheel 
Only 30 acres worth of use
PIN #- YLZSG0439
New Holland 616
8' cut Disk mower
540 PTO
PIN #- Y7B140610  
Bushhog 2715 Legend
 15' cut  w/ stump jumpers
540 PTO
 Heavy duty gear boxes
Lightly used 
Serial #- 12-04373
2003 A.T.M Flatbed Trailer
8.5 x 20 FT.
 6,000 lbs. Axel & 12,000 GVW
Pull out ramps
Lights & breaks
Will have to apply for title 
vin# 1FDWF36818ED22623
2008 Ford F-350 XL Single Cab Utility Truck 
150,741+ miles 
11' CM flatbed installed last year
 5.4L gas engine , 6 speed trans. 
Tool box and fuel tank included
Manual windows and locks
Venal seats
Vin# 1FDWF36518ED22623
2005 Chevy 3500 Single Cab Utility Truck
244,250+ miles 
6.0L Gas Engine 
 Allison automatic transmission 
 9' utility bed 
 Cloth interior w/ manual windows & locks
Vin# 1BJC34U35E319417
2012 Ford F-350 XLT Super Duty 4x4 
1 Ton Single Cab
83,925+ miles
6.7L Diesel Engine, Dual rear wheel
  9' Hillsboro flatbed installed less than a year ago
Power windows and locks
Vin # 1FDRF3HT4CEB06203
Killbros Gravity Flow wagon
350' grain body
Ford 1600 Tractor 
      850 hrs.
      540 PTO 
    Serial #- U107926  
2015 Bobcat t650 Compact Skid Steer on Tracks - Diesel
  2 speed, 74 HP, 1140+ hours
Extra large bucket 
PIN #- ALJG16236
Badger BN5100 Feed Mixer
  No grinder 
  Electric driven 
  3,000 lbs. Capacity 
  Hutchinson 8' Auger 
Cammond 12' Box Blade
2 brand new tires
Lightly used 
 Model #- DS12FL
Serial # -09067918
70 X10 Rice Lake Survivor Scale 
  Weight monitor and printer
Removal at buyers expense!!
2012 GatorMade Gooseneck Trailer 20'  w/ 5' Ramps
Duel tandem
16,500 GVW
  VIN #- 4Z1GF2521DS001393
Woods 6'  Gill Pulverizer
Kubota RTV900 4X4 Diesel 
1,372+ hrs
  Power steering 
  Enclosed cab
2020 New Holland Procart 1022 V Rake
10 wheel, High clearance, ground driven
No kicker wheel
Hydraulic fold and raise 
Lightly used 
PIN# YLZSG0089
2020 New Holland DuraDisc 109M 9' Disk Mower
2 bladed
Tarp in good condition 
 PTO & Hydraulic
 PIN# HBJDD109PLN150088
1991 International 4900 Feed Truck 
Engine replaced in 2012 
613,000+ miles (odometer was not turned back when engine replaced)
Warren feed Bed
Holds 10 tons of feed
Drives fine 
Vin# -1HTSDNSP8MH372152
1993 WIL-RO Grain/Dump Gooseneck Trailer
Duel tandem
Battery powered Hydraulic lift
 18,000 Lbs. GVWB
9,000 LBS. GAWR
VIN: 1W9G162G2P1012322
Allied by Farm King 150108 10' Box Blade 
  Full range motion, Hydraulic
Hay Spear
John Deere Pallet Fork
John Deere Hay Spear 
3 ton Self Feeder w/Creeper 
3 ton Self Feeder 
 No creeper 
21 Ft. Krause Disk w/ 24 ft. Roller
 Hydraulic fold and raise 
Lowe G-72 Grapple Bucket Attachment
  Serial # - 2-1000331
Stull Feeders Battery Powered Feeder w/Auger 
 Holds 500 lbs. of feed
50+/- 5X6 Round Bails of Hay 
  W/ netting stored inside
Grain-O-Vator grain cart
 6 ton capacity ,  New tires
  Seriel #- 12973
24' Field Cultivator 
Terms and Conditions:
PURCHASE Terms: Paid in full at the auction by cash or check. VISA or MasterCard users will be charged a 3% convenience fee. All equipment and machinery sales on "as-is" basis. NO BUYERS PREMIUM. Announcements made day of sale take precedence over printed matter. LOADER AVAILABLE. Truck scale removal at Buyer's expense
ON LINE Terms: The purchaser shall pay 10% down day of sale by wired funds. Balance due in full on or before March 10th, 2023 by wired funds. There is a 3% Buyer's Premium added to all online successful winning bids. An additional 3% added to total if using VISA or MasterCard.
Possession:Possession shall be granted upon receipt and verification of payment in full.
SERVER & SOFTWARE TECHNICAL ISSUES: In the event there are technical difficulties related to the server, software or any other online auction-related technologies, Kurtz Auction and Realty reserves the right to extend bidding, continue the bidding, or close the bidding. NEITHER THE COMPANY PROVIDING THE SOFTWARE nor Kurtz Auction and Realty SHALL BE HELD RESPONSIBLE FOR A MISSED BID OR THE FAILURE OF THE SOFTWARE TO FUNCTION PROPERLY FOR ANY REASON. Email notifications will be sent to registered bidders with updated information as deemed necessary by Kurtz Auction and Realty.  Any dispute between Kurtz Auction and Realty, its Agents or Representatives and the Buyer(s) will be tried in a court of jurisdiction in Daviess County, Kentucky. By bidding on the property, buyer agrees to all terms and conditions set forth.
Agency: Kurtz Auction and Realty and Representatives are agents of the Sellers. Buyer and or Bidder agrees to hold harmless and indemnify Kurtz Auction and Realty and its Agents and its Representatives from any and all claims, damages or suits including but not limited to awards, judgments, costs, fees, etc.  Kurtz Auction and Realty, reserves the right to alter this agreement at any time. This will take place by updating this site. Please check back and review these terms as every time you use this site you are agreeing to the terms as they are written at that time.
BIDDER DEFAULT: Failure to complete a purchase is illegal and will result in one or more of the following (1) prosecution (2) loss of bidding privileges for Kurtz Auction and Realty auctions.  If a bidder at any time feels his/her username, password or bidder number has been compromised due to lack of security by the bidder, notify Auctioneer immediately.
For additional information, contact Kurtz Auction and Realty, Joseph Mills, Auctioneer, at 1 (270) 903-9641.
TIME IS OF THE ESSENCE in regard to all auction terms.
Map
12165 Highway 2181, Hawesville Kentucky
Downloads
---
Contact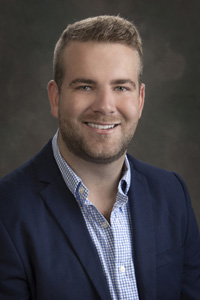 Joseph M. Mills
Auctioneer / Agent
Office:
270-926-8553
•
Contact Auctioneer