1,080.105 ± Acres - Cropland - Hunting -Timber & Home
800 Free Lane, Dunmor, Kentucky
---
Auction Info
Real Estate Sold for: $2,242,352
Crop, Pasture, Timber and Hunting Land, 9 bedroom home - 4 Perdue chicken houses, barns & lakes
Auction Features
Location: HWY 431, 12 miles south of Central City KY, 20 miles north of Russellville. From US HWY 431, take HWY 949 east through the community of Penrod one mile, then south on Free Lane to the property. Watch for signs.
Because of the death of Mr. & Mrs. James E. Gardner, Gardner Farms Inc. has authorized Kurtz Auction & Realty Co. to sell the following land and farm machinery regardless of price: 
Inspection: Friday, November 15th & Friday November 22nd | 1-3 PM 
Tract # 1 – 975.105 ± Acres - 396 ± Acres of Cropland Per FSA Brick home with nine bedrooms, four full baths, two half baths, shower room, two kitchens and two dining rooms and outstanding sunroom with great views of a substantial part of the farm. Other improvements include four Purdue chicken houses with generator, water wells and litter house, machinery shed/shop, tobacco barn, other farm structures, a five-acre lake, ponds, livestock fencing and couture conservation work.
Tract # 2 – 105 ± Acres - CRP Income and Excellent Hunting This tract is mostly wooded with some timber, food plots, and is served by a surveyed easement from this tract through tract #1 to Free Lane.  About 22 acres are in CRP paying $3,009 per year with about 2 acres, also open land for food plots.
Income Sources – Land lease, chicken houses, CRP, timber, potential outfitter or Hunting Lodge. It has been 25 years since any of this land was timbered.
Lease – 300 ± acres of tract #1 is leased for rowcrop uses at $45,000 for 2020, 2021 & 2022. Lease payment made in February for the preceding crop year. This lease does not affect the balance of tract #1, the chicken houses, the home or other farm buildings. The western portion of the wooded land on Tract #1 is leased for hunting til the end of the current deer season.  
FSA Info Tract #1 - 961.78 acres farmland; 396 acres cropland. Tract #2 has about 26 acres of open land with about 24 acres in CRP producing $3,009 per year for the next 3 years.   Frontage & Access – Tract #1 has 2,412 ± ft. of frontage on the east side of Free Lane, 592.3 ± ft. on the south side of HWY 949, 2,760.4 on the north side of Mason Poyner Rd., and 3,644 ft. on the east side of the old railroad right of way. Tract #2 has access by way of a newly surveyed deeded easement.
Farm Machinery 
AC 7030 tractor w/cab, AC 7000 tractor w/cab, AC 840 loader w/ hay prong, JD 544 B loader, JD 90 loader, Case IH 485 utility tractor, AC 175 tractor, AC D-19 tractor w/loader, MF 50 tractor, AC WD 45 tractor, NH TR 70 combine w/6 row corn & 15' bean heads. JD 7700 combine w/15' bean head and trailer. Lewis Poultry Housekeeper KBI cruster, newer Adams tandem litter spreader, NH tandem manure spreader, NH 357 grinder mixer, newer Vermeer 5520 bailer, M&W BF 10-wheel rake, Enorossi 10' hay tedder. Land Pride 15' fold and 10' RCF 3096 rotary cutters, Rhino 9' DM-7 disc mower, Bushhog disc mower, 50' 10" auger, 30', corn elevator, 15' Grasswork rope wick weedier, 600 gal. 28' boom sprayer, 500 gal. pressure washer, 8' box scraper, IH 510 12' drill. 15' Honda Pioneer 700, JD Gator, Husqvarna "0" turn mower, 28' tri-axle & 20' tandem gooseneck stock trailers, Chevy C-60 tandem grain truck w/dump, '75 Ford F-600 grain truck w/dump, 63' Ford dump truck, spreader truck, shop tools, and equipment. 
Attention Outfitters: With the amount of wooded land, openings for food plots you have an abundance of deer and turkey plus a nine-bedroom, two kitchen lodge – type home
Terms: Real Estate: 10% down at the auction, balance by Jan. 10 2020. Possession with deed subject to land lease. 2019 taxes paid by the seller. Equipment: Paid in full at the auction by cash, check, Visa or Mastercard. 
Sellers: Gardner Farm Inc, Scotty & Teresa Gardner
Map
800 Free Lane, Dunmor Kentucky
Contact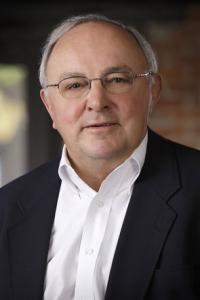 Bill Kurtz
CAI, COO / Auctioneer / Broker
Office:
270-926-8553 ext. 210
•
Contact Auctioneer
Rob McDearman
Auctioneer
Office:
502-475-2645
•
Contact Auctioneer