121.5 Acres - 2 Tracts - Hunting - Oil Income - Timber - Building Sites
N/A, Philpot, Kentucky
---
Auction Info
Real Estate Sold for: $130,000
121.5 Acres - 2 Tracts - Hunting - Oil Income - Timber - Building Sites
Auction Features
This auction provides an excellent opportunity to purchase wooded income-producing hunting land within Daviess County, Kentucky. Each tract has excellent habitat for wildlife such as whitetail deer and turkey.  The owner is conveying the mineral rights to the pro-rated oil production (28% for Tract #1 and 72% for tract #2) of the property to the successful buyer.  Buyer to have immediate hunting rights.
Tract #1
• Wooded 33.603-acre tract
• Excellent hunting ground
• Wooded building sites in the hills
• Producing oil wells with a history of oil income between $150 - $1000 annually, depending upon oil prices and production
• 1533 feet of blacktop frontage on Deserter Creek Road and 785 feet on Boston Laffoon Road.
• Future timber harvest.
• Water service (4 in.) at the intersection of Hwy 762 and Deserter Creek Rd.
*New survey on tract #1*
Tract #2
• Wooded 88 +/- acre tract
• Exceptional hunting land
• 1533 +/- feet of blacktop frontage on Deserter Creek Road and 2,300 +/- feet along Highway 762
• This tract's portion of the oil income has been between $350 - $2500 annually, depending on oil prices and production
• The south property line is along the South Fork of Panther Creek
• There is estimated to be 6-10 acres of timber that could be harvested immediately, with the remainder of the tract available for harvest in the future
Terms: 10% down at the auction, balance by October, 7th 2019. Taxes to be paid by seller for 2019.
Owners: Gary & Jackie Howard
Map
N/A, Philpot Kentucky
Contact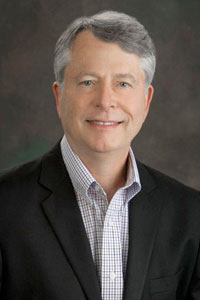 David Hawes
Auctioneer/Agent
Office:
270-926-8553
•
Contact Auctioneer