---
Auction Info
Real Estate Sold for: $477,460
140+/- Acres in 8 Tracts
Mostly Tillable --Excellent Hunting --
Possible Home Sites --Ample Road Frontage
Auction Features
**SEE MAP FOR UPDATED TRACT INFORMATION**

AUCTION

Tuesday, June 21st @ 12:00 PM
LOCATION: Along Old Highway 41, just north of County Road 575N north of Patoka, IN. From the intersection of Hwy 41 and Hwy 64 in Princeton, IN travel north 6.5 miles to W 575N and take a left.  Travel 900 ft. to Old Hwy 41 and take a right. Travel 0.3 miles and the property will be on your left. Watch for signs!
Auction Site: Auction to be conducted on-site.
140 +/- ACRES SELLING IN 8 TRACTS
PROPERTY FEATURES:
* 140 +/- acres
* Ample Road Frontage 
* Tillable, Pasture and Wooded Land
* Possible Home Sites     
* Excellent Hunting
* Partially planted in a cover crop of Winter Wheat
* Selling in 8 tracts from 2.3 +/- acres to 46 +/- acres
* Tracts 1-5 are very nice potential home sites.
The following tracts are all located along Old Hwy 41 and have excellent road frontage. They will need utilities brought to the property and a perc test. Please check with the local Area Plan to determine the requirements to build a home.
Tract 1:  3.45 +/- acres
Tract 2:  3.0 +/- acres 
Tract 3:  4.0 +/- acres
Tract 4:  2.3 +/- acres
Tract 5:  5.0 +/- acres
Tracts 6-8 consist of a mixture of tillable, pasture land and wooded acreage. They each have 40 feet of frontage along Old Hwy 41. These tracts offer excellent hunting.
Tract 6: 30.55 +/- acres
Tract 7: 49.93+/- acres
Tract 8: 42.92+/- acres • Mostly tillable • Excellent hunting • Partially planted in Winter Wheat
FOR MORE INFORMATION CONTACT JASON BLUE AT 812-452-3191, AUCTIONEER, OR
TIM MASON AT 812-664-0845 BROKER ReMax
Announcements made day of auction take precedence over printed matter.
Terms and Conditions:
Terms for Real Estate:  The purchaser shall pay 10% of the purchase price as a down payment at the auction site at the conclusion of bidding.  The balance is due with delivery of the deed on or before August 5th, 2022.
Evidence of Title:  The Buyer will be responsible for any fees associated with the owner's title insurance policy if one is desired.  Seller agrees to provide merchantable title to the property subject to matters of record, general conditions of title and similar related matters. All tracts are sold "AS IS".
Real Estate Taxes:  The property taxes shall be prorated to the date of closing.
Closing:  Closing shall occur on or before August 5th, 2022.
Mineral Rights:  Any and all mineral rights owned by the Seller shall be conveyed to the Buyer of the real estate.
Possession: Possession shall be granted to the successful bidder at closing. 
Farming Rights:  2022 Farming rights shall be granted to the buyer at closing.
Acreage:  All tract acreages and proposed boundaries are approximate and have been based off of legal descriptions, tax records, aerial maps and other documents.
Disclaimer: All information contained in this brochure and all related materials are subject to the terms and conditions outlined in the Purchase Agreement.  ANNOUNCEMENTS MADE BY THE AUCTIONEER AT THE AUCTION PODIUM DURING THE TIME OF THE SALE WILL TAKE PRECEDENCE OVER ANY PREVIOUSLY PRINTED MATERIAL OR ANY OTHER ORAL STATEMENTS MADE.  THE PROPERTY IS SOLD "AS IS, WHERE IS".  No warranty of representation, either express or implied, or arising by the operation of law concerning the Property is made by the Seller and the Auctioneers and are hereby expressly disclaimed.  In no event shall the Seller or Auctioneer/Broker be liable for any consequential damages.  The information contained herein is believed to be accurate but subject to verification by all parties relying on it.  Seller and Auctioneers assume no liability for its accuracy, errors and omissions.  All boundary lines and dimensions are approximate.  Seller and Auctioneer reserve the right to preclude any person from the bidding if there is any question, in the sole judgment of the Seller and Auctioneers, as to such person's creditworthiness, ability or willingness to close on the purchase of the property, credentials, fitness, etc.  All decisions of the Auctioneer are final.
There is NO BUYERS PREMIUM.  Normal and customary closing costs will apply.
Sellers: H&S Land, LLC
Downloads
---
Contact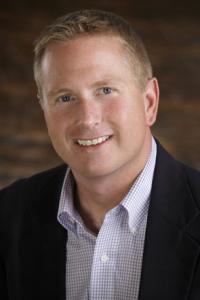 Jason Blue
Auctioneer/Agent
Office:
(812) 452-3191
•
Contact Auctioneer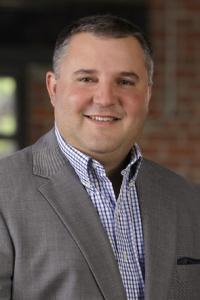 John Kurtz
CAI, President & CEO / Auctioneer / Broker
Office:
270-926-8553
•
Contact Auctioneer