---
Auction Info
Real Estate Sold for: $1,358,000
As per Judgment Order of the Hancock Circuit Court, Civil Action NO. 18-CI-00069, Kurtz Auction & Realty Company in conjunction with the Hancock County Master Commissioner has been authorized to sell the below-described property known as the Byers Farm (James G. Nelson) to the highest bidder. 
Auction Site: The property will be sold on site on the north 20 +/- acres along HWY 334

Auction Features
• This property has been in the same family for several generations
• The predominate soil types are Weinbach; Newark; Elk; Silt Loams with some Otwood; Ginat; and Blindside Silt Loams
• The property is located on both sides of HWY 334 with approx. 850± ft' of blacktop frontage.
• The FSA office calls for 143.44 acres of farmland with 143.44 acres of cropland. 55.2 corn base acres and 83.1 soybeans.
• Buyer will receive the same deed description as predecessors in title received without warranty of title.
Minerals: The sellers are making no mineral reservations.
Inspection: Feel free to drive along the hard surface for viewing 
Terms: Cash or ten percent (10%) down at the Auction and balance within 45 days; If on credit, the purchaser must post bond, with approved surety (signature bond other than buyer) for the balance, plus interest of eight percent (8%) per annum, from the date of sale. The purchaser will be responsible for 2023 property taxes. Prospective buyers are encouraged to examine the title prior to bidding.  
Auctioneers Note: Rarely does an opportunity present itself to purchase prime farmland in this desirable of a location. In an economy that is always changing one thing that is not changing is the amount of land put on this earth. They are not making more! Prepare yourselves as this sells Absolute. 
Owners: Nelson Heirs, Paul Madden Jr., Atty. for 
Plaintiff Heirs, Madden & Madden Law Firm
Master Commissioner: B.J. Early
Map
Hwy. 334, Lewisport Kentucky
Contact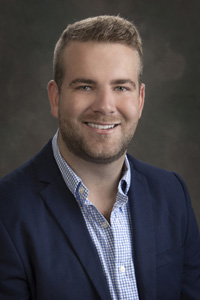 Joseph M. Mills
Auctioneer / Agent
Office:
270-926-8553
•
Contact Auctioneer