163.61± Acres - 3 Tracts - Cropland - Building Sites
HWY 250, North McLean County, Kentucky
---
Auction Info
Real Estate Sold for: 1,152,182
163.61± selling in 3 tracts, Cropland, Building Sites
Auction Features
Entire auction will be conducted on tract #3 (see below for map)
Tract 1 – 29 ½ ± Acres
• This tract is all rolling cropland with several building sites on HWY 250 and Pleasant Hope Church Lane
• This tract is easily divisible into multiple home sites with nearly ½ mile of frontage
• 1325 ft of frontage on HWY 250 and 1300 ft on Pleasant Hope Church Lane
• Located just west of the intersection of HWY 250 and HWY 798
• FSA calls for 29.66 acres of cropland 
Tract 2 – 44.11 ± Acres
• This tract consists of 19.29 acres of gently rolling cropland with the remainder in pasture and woods
• 2000 ft of HWY 250 frontage with building sites
• Improvements consist of 2 older grain bins and ½± acre lake.
• This tract is easily divisible into multiple home sites. 
Tract 3 – 90 ± Acres
• Mostly flat to gently rolling cropland with 1600 ft of frontage on HWY 250.
• FSA office calls for 90.33 acres of farmland, 83.92 acres of cropland with the remainder in a farmstead and waterways.
• Predominate soil types are Belknap and Hosmer silt loam
• Improvements consist of a 35'X 60' pole barn with a 12'X24' additional room & electric; 40' X 50' pole barn & 30' X 40' shed.
• The entire auction will be conducted on Tract #3
• The buyer will receive the landlords 1/3 share of the 2019 corn & soybean crop
• Minerals: The sellers will convey whatever mineral rights they own. The buyer will receive whatever rights and privileges the seller has to an existing oil and gas lease on tracts 1 & 2.
• Inspection anytime – feel free to view the property at your own risk from the roads and trails but please respect the growing crops
Terms: 10% down at the auction; balance in 30 days. Possession with deed subject to crop and equipment removal. Buyer to pay the 2019 property taxes.
Owner: Taloma "Pee Wee" Ayer Estate Hon Bill Quisenberry JR, Attorney for Estate
Map
HWY 250, North McLean County Kentucky
Contact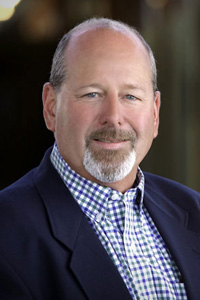 Joe Mills
Auctioneer/Agent
Office:
270-926-8553
•
Contact Auctioneer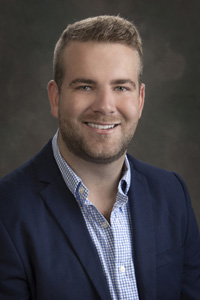 Joseph M. Mills
Apprentice Auctioneer / Agent
Office:
270-926-8553
•
Contact Auctioneer