---
Auction Info
Real Estate Sold for: $850,544
Cropland - Hunting & Recreational Land & Producing Oil Royalty Interest
Auction Features
Location:  East Henderson County east between Henderson and Owensboro, KY. Farm #1 and Auction Site Directions: From Exit 10 on the Audubon Parkway 10 miles east of Henderson and 13 miles west of Owensboro, take HWY 416  2 miles to Hebardsville , continue east on 416 2.4 miles, then northeast on the Birk City Rd., 2.8 miles to the Birk City Spur, then east 1/10 mile. Watch for signs.
Farm #1 – 165.36± Acres on the Green River (Auction site)
• FSA office calls for 135.2 acres of cropland, 44.2 corn base acres & 44.2 soybean base acres. The remainder of the farm is in woods and river bank.
• Predominate soil types are Melvin, Sciotoville, Weinbach, Ginact and Lindside Silt Loam soils.
• The topography is mostly flat to gently rolling with approx. 20 acres out of the flood hazard area.
• The farm has 300 ± ft. of blacktop frontage on Birk City Spur, a  passway on the north side of the farm from Birk City Spur and a platted easement on thea south end of the farm from HWY 416  which is presently not used.
• The farm was planted in corn for the 2020 crop.
• Minerals: The seller is marking no mineral reservations and will  convey whatever mineral rights they may own. Inspection anytime, feel free to walk or drive on the farm at your own risk.
Farm #2 – 105.75± Acres Directions: From Hebardsville , take HWY 416 east 1 ½ miles then southeast on Curdsville Rd.,  1.8 miles to the property. This property will be sold from Farm #1.
• 97.4 acres of this property is subject to a permanent wetland reserve program easement and will be planted in trees in the fall of 2020 (presently soybeans.) A 5.5 ± acre shallow water impoundment is also planned.
• 8.35 ± acres in woods on the west side of the property with access to the Curdsville Rd., is outside the easement area.
• Outstanding potential for waterfowl & deer hunting with wide frontage on Green River
• Owner allowed to plant 4.9 acres of food plots of which 1.3 acres can be in the shallow water impoundment. Inspection anytime, feel free to walk or drive on the farm at your own risk.
Also selling royalty interest in 3 oil leases in Henderson County, KY. • These leases are known as the Keach Estate Basin, Hallmark  and Hallmark #4 • 2017 Income: $650.87, 2018 Income: $790.41, 2019 Income: $414.75
Mineral Rights: The seller is making no mineral reservations and will convey whatever mineral rights they may own. 
Terms: 10% down at the auction, balance in 45 days. Possession with deed. 2020 property taxes paid by the seller. Buyers will receive the same deed descriptions as the sellers received. The auction will be held on site in accordance with the COVID-19 guidelines and restrictions set forth by the Governor. Owner:  Betty M. Keach Estate, etal. 
Contact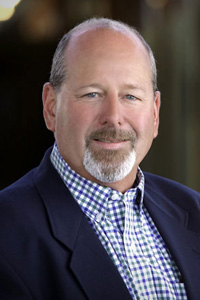 Joe Mills
Auctioneer/Agent
Office:
270-926-8553
•
Contact Auctioneer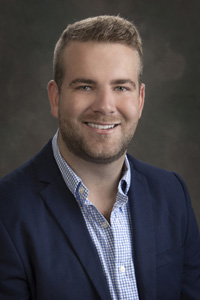 Joseph M. Mills
Auctioneer / Agent
Office:
270-926-8553
•
Contact Auctioneer