221.6 Acres - Cropland - Home w/lake - Pasture/Woods - Building Sites
479 Old Hickory Lake Road, Hartford, Kentucky
---
Auction Info
Real Estate Sold for: $993,447
Home with lake, cropland, pasture & woods and good building sites
Auction Features
This auction provides a great opportunity to purchase exceptionally good cropland, a home with a beautiful lake setting that could be used as a primary residence or would make an excellent recreational getaway, wooded land and pasture that would make good building sites or hunting ground, all near the Ohio-Daviess County line. 
Tract #1 - 45.576+/- Acres Cropland 
• This tract is primarily flat cropland with a small amount of cleared/wooded acreage 
• Primary soil type is Stendal silt loam, and to a lesser extent Bonnie silt loam 
• Possible building site locations
Tract #2 – 82.704+/- Acres Cropland 
• This tract is primarily flat excellent cropland 
• Primary soul type is Stendel silt loam, and to a lesser extent Bonnie silt loam 
• There are three barns located on the property, one of which is built around original logs
Tract #3 – 19.595+/- Acres Pasture/Woods 
• This tract is a combination of cleared pasture along with some wooded land 
• There is perimeter fencing around the boundary 
• Potential building sites
Tract #4 – 27.767+/- Acres Woods 
• This tract is pasture/wooded land used for livestock 
• Potential hillside building sites 
• Hunting land
Tract #5 - 41.712+/- Acres w/Home/Lake/Woods 
Relax on this tract that features a secluded home in a wonderful park-like setting overlooking "Hickory Lake" that is located on the property. This property would make a great home for a family/individuals looking for a permanent residence or would make an outstanding recreational property (possible Airbnb). Home is a walk-out style with a kitchen and living area on both levels, 2 bedrooms, and bathrooms on each floor, deck areas overlooking the lake. The home has approximately 1200 sqft on the 1st floor, as well as, the walkout portion for a total of 2400 sqft of useable living area.
• A large portion of the property is wooded acreage with some cleared pasture.
• There is a separate detached garage and a barn.
• There is also a potential future timber harvest
• Hunting land
Tract #6 - 4.224+/- Acre Building Site
• This tract would make an excellent building site
• Elevated location for future home
• Mature trees
Personal Property Equipment - Tools:  Massey Ferguson 261 tractor - 1252 hrs, Massey Ferguson 255 tractor - 4162 hrs, Case tractor,  Farmall H tractor, JD Gator, 2016 John Deere X300 42-inch mower, Cub Cadet 48 inch mower, NH 85 round baler, NH 268 square baler, NH hay conditioner, (2) hay rakes, 6' x 12' enclosed trailer, 16' dual axle trailer, (3) 16' wagons, 12' 10' and 6' discs, 3ph post hole digger,  quick hitch, (2) bush hogs, grader blade, boom pole, (3) hay rings, (2) watering troughs, (2) feed troughs, gravity wagon, electric fence charger - posts - wire, Stone 5hp 3' troweling machine,  Makita 14" trim saw w/table, (2) Makita 10" table saws, aluminum scaffolding, Delta trim saw table, Stihl BG86 blower, Stihl and Echo string trimmers, fuel tank, dual & single hopper seeders, rear & front tine tillers, air compressors, several ladders, ATV sprayer, meat band saw, table saw, Lincoln welder, B&D chop saw, metal bolt bends, shop vac, (4) Skill saws, workbench w/vise, old horse gear, numerous small tools, etc.
Vehicles: 1968 Ford 100 Ranger 390 auto w/ air, Ford 350 one-ton truck.

Guns: Ruger 10-22 walnut stock, Martin 30-30 model 30AS, Stephen's 44 rifle, (2) 12-gauge shotguns, high-powered rifle, 410 bolt action shotgun, Remington model 514 22 rifle, Remington model 510 22 rifle, Marlin model 60 22 auto, Daisy powerline pellet gun, Red Rider BB gun. NOTE: guns are kept offsite.

Furniture/Household: Cherry bedroom suite, antique bed and dresser, (3) four-post beds, pine bedroom suite , antique table with matching buffet & china cabinet, dressers, oak table with leaves, oak chairs, oak hutch, oak entertainment center, brown reclining couch, power chair, quilts, misc. chairs, coffee & end tables, rocking chair, outdoor wooden furniture, (2) chest freezers, old coins, numerous household items.
Terms: Real Estate: 10% down at the auction, balance on or before December 20th 2019. Seller to receive income from crops and pay property tax for 2019. Property tax for 2020 to be paid by buyer. Seller is conveying any mineral rights that they own. Bidders have ten days prior to the auction for lead-based paint and other inspections. Personal Property: Paid in full at the auction by cash, check, Visa, or MasterCard. No buyer's premium.
Seller: William S. Payne Estate
Map
479 Old Hickory Lake Road, Hartford Kentucky
Contact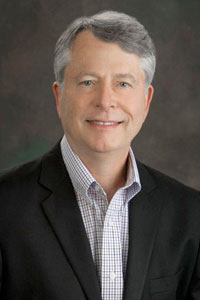 David Hawes
Auctioneer/Agent
Office:
270-926-8553
•
Contact Auctioneer