3 Bedroom, 1 Bath Brick Home
2833 Cheyenne Drive, Owensboro, Kentucky
---
Auction Info
Real Estate Sold for: $90,000
3 Bedroom - 1 bath- Home Furnishings
Auction Features
Property Features
• Three bedrooms
• One full bath
• Kitchen 
• Sizable living room
• Central heat and air
• Carpet throughout
• Vinyl flooring in kitchen 
• 1189 sq. ft.
• 60' x 125' lot size
• Built in 1961
Personal Property: GE electric range; Kenmore refrigerator; Whirlpool washer and dryer; recliner; three twin beds; chest of drawers; desk; sliding door chest; trunk; night stand; end tables; cupboard; Native American and other framed art; 6' ladder; lawnmower; cookware; dishes and more.
Terms: Real Estate: 10% down at the auction; balance due by November 27th, 2019. Possession with deed. Bidders have 10 days prior to auction for lead-based paint and other inspections. 2019 taxes will be paid by seller. Personal property: Paid in full at the auction by cash, check, Visa, or Mastercard.
Owner: Beverly J. Hawkins
Map
2833 Cheyenne Drive, Owensboro Kentucky
Contact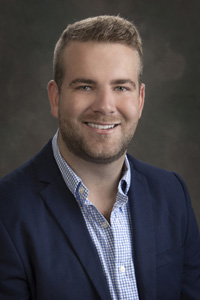 Joseph M. Mills
Apprentice Auctioneer / Agent
Office:
270-926-8553
•
Contact Auctioneer