40.6 Acres - Home - 3 Tracts
220 Park Rd., Hawesville, Kentucky
---
Auction Info
Real Estate Sold for: $175,000
40.6 Acres - Home - 3 Tracts
Auction Features
Location: 220 Park Rd (HWY 1847) Hawesville, KY 42348. From US 60 in Hawesville, take HWY 1389 south ½ mile, then west on HWY 1847, Park Rd, ¼ mile. Watch for signs.
Tract 1 - .633 Acres This is aluminum sided home has 2 bedrooms, living room, kitchen and bath on the main level, large dormer bedroom with permanent stairway upstairs and a full basement with inside and outside entrances. Other features include central heating and air, replacement windows, a two-car enclosed carport, a shop building and 175.54 ft on Park Rd.
Note: The house was on cistern water. County water and a fireplug are along Park Road in front of the home. The buyer will be responsible for hooking up water and providing a septic system. 
Tract 2 – 23.107 Acres Open hill pasture land with good building sites, a stock barn, hog barn, ponds, some woods and 40 ft of frontage on Park Rd. Note: This tract sells subject to septic discharge from tract 1. 
Tract 3 – 16.886 Acres Open hill pasture land with a hill-top building site as well as other great building sites and 253.10 ft on Park Rd.
Auctioneer's Note: This acreage is surrounded by the suburbs of Hawesville, many very nice homes and is ripe for development. Make any necessary financial plans and be with us on the 14th. It all sells regardless of price – Rob McDearman & Bill Kurtz, Auctioneers. 
Also selling from Park Rd. starting at 10 AM Farm Machinery, Household & Tools
8-N Ford Tractor, 3020 John Deere tricycle tractor with 3 point hitch and Dunham Lear Loader with hay spear, Vermeer 504 Super I round bailer, Land Pride RC 5015 15' batwing rotary cutter with hydraulic fold, portable livestock chute, 4-wheel feed wagon, plastic tank, "T" posts, round bales of hay, gates and panels, electric fence materials. GE dryer, ringer washer, 5-gallon stone jug, card table, gossip bench, cabinet, rugs, clock, rockers, recliner, vacuum, fruit jars, stereo, tv trays, coffee maker, humidifier, kitchenware, fan, toaster, microwave, deep freezer. MTD riding mower, push mower, truck body, Sears air compressor, wrenches, chain hoist, bolt bins & bolts, tires, transfer pump, refrigerator, welding rods (in fridge), fence charger, battery charger, chainsaw, hydraulic jack and more. 
AT 2 PM - ALSO SELLING
Location: 1367 Happy Hollow Rd (HWY 1265) Hawesville, KY 42348. From HWY 60 just east of Hawesville, take HWY 69 south ¼ mile then southeast on Happy Hollow Rd 1.2 miles. Watch for signs.
Fiat Allis 14C dozer, with a four way blade, New Holland manure spreader, 8' X 16' flat-bed shop-made tandem trailer, flatbed  dovetail tri-axel trailer, 7' Kuhn disk mower, Enoagricola Rossi hay rake, 6' rotary cutter, hydraulic wheel disk, Hobart welder on wheels, 3 point hitch seed sower, acetylene hoses, regulators and cart, tires, two fuel tanks, disk plow, garden tractor, Craftsman air compressor, box-blade and more.
Terms: Real Estate: 10% down at the auction; balance by Oct. 30th, 2019. Property taxes will be prorated. Bidders have 10 days prior to auction for lead-based paint and other inspections. Possession with delivery of deed. Personal Property: Payment in full at the auction by cash, check, Visa or Mastercard. 
Owner: Estate of Kerry Boutcher
Map
220 Park Rd., Hawesville Kentucky
Contact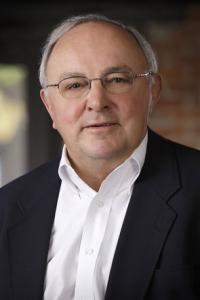 Bill Kurtz
CAI, COO / Auctioneer / Broker
Office:
270-926-8553 ext. 210
•
Contact Auctioneer