610 ACRES+/- FARMLAND, TIMBER & WOODS
Forrest Road and Horseshoe Road, Equality, Illinois
---
Auction Info
Real Estate Sold for: $1,732,000
Auction Site: Equality Banquet Center, 197 W. Benton Street, Equality, IL
Auction Features
Auction Site:  The auction will be conducted at the Equality Banquet Center, 197 W. Benton Street, Equality, Illinois
The farm is located in Mountain Township
The Saline County FSA calls for 576 acres of farmland with 347.55 acres of cropland.  There is 3.6 acres in CRP filter strips with a payment of $110.40/acre through 2020.  This CRP contract must be assumed by the buyer of Tract #1.
Tract #2 contains 97 acres more or less.  The lay of the land is rolling and is all in woods.   It joins the Shawnee National Forest and Glen Jones Fish & Wildlife area with ample frontage on Horseshoe Road.
Minerals: The sellers are transferring all the minerals they own and it is believed that they own them all.
All acreages are approximate and are based on current legal descriptions or survey.  The sale is subject to all easements, covenants, and restrictions of record.
2016 property taxes due in 2017 will be paid by the sellers; thereafter, taxes will be the buyers responsibility.
Kurtz Auction & Realty Co. and its representatives are agents of the sellers.
The terms of the sale are 10% down on sale day, sign Real Estate Purchase and Sale contract and the balance will be due on or before January 10, 2017.  The sellers will provide an Owners Title Insurance policy.
Announcement's made at the sale take precedence over printer material.
No Buyer's Premium.
Inspection – anytime!  You may walk or drive around on this land at your own risk.  It is the responsibility of the potential buyers to use due diligence to learn about this property.
Information – contact Kelly Kurtz Goetz or Jim Goetz, Auction Managers.
John Kurtz, Auctioneer
Illinois License #441.002088
Illinoise Broker License #475.156.554
Owner: Karsch Enterprises, LLC
Map
Forrest Road and Horseshoe Road, Equality Illinois
Downloads
---
Contact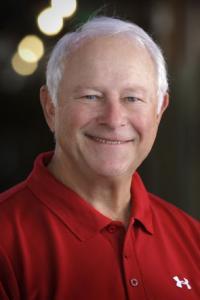 Jim Goetz
Co-owner / CVO / Auctioneer / Broker
Office:
270-926-8553 ext. 212
Contact Auctioneer