644+/- ACRE FARM IN OBION COUNTY, TN
Glass Road, Hornbeak, Tennessee
---
Auction Info
Real Estate Sold for: $1,054,294
644+/- Acre Farm in Obion County, TN
Just South of Hornbeak

Auction Features
AUCTION
Wednesday, September 16th at 10:30 AM
644± ACRE FARM
OBION COUNTY, TN
JUST SOUTH OF HORNBEAK
Auction Site: To be conducted at the Obion County Courthouse steps in Union City, TN.

Directions to Farm: Between Union City and Dyersburg TN, turn west off US HWY 51 at Obion on Elbridge-Obion Rd; go 3 miles then north on HWY 183 3.2 miles to the farm. Located 1 1/2 miles south of Hornbeak. Watch for signs.


Property Features:
• 644± contiguous acres
• 260± acres of pasture
• Cattle working facility
• Extensive fencing (some guardrail fencing)
• Ample road frontage
• Home sites
• Excellent hunting tracts
• Selling in 4 tracts
• 359 ± acres of woods & timber
TRACT 1: 248 acre tract that is predominately a cattle operation containing a cattle working facility with a
newer metal building with pens and guardrail fencing. This tract has approximately 175 acres of pasture with
the rest in woods and a pond. This tract is located on TN-183 and Oak Ridge Rd. about 1.5 miles south of
Hornbeak. This tract is to be sold by Successor Trustee's sale in accordance with TN statute.
TRACT 2: Contains 207 +/- acres consisting of approximately 159 acres of woods/timber with the majority of
the remaining land in pasture with extensive fencing. It has over 3,700' of road frontage along Robert Woods
Road and is on the western border of tract 1.
TRACT 3: This tract contains 77.45 acres with over 2,200' of frontage along Robert Woods Road. This tract has
about 58 acres of timber with the balance being in mostly pasture with some fencing.
TRACT 4: 111.4 +/- acres with nearly 100 acres of woods/timber and the balance being mostly pasture.
Terms:  Purchaser shall pay 10% of the purchase price as a down payment at the auction site at the conclusion of bidding. The balance is due with delivery of the deed on or before October 16th, 2020.
Evidence of Title: The Buyer will be responsible for any fees associated with the owner's title insurance policy if one is desired. Tract 1 to be conveyed by Successor Trustee's Deed. The Trustee does not provide merchantable title. Seller agrees to provide merchantable title on tracts 2, 3 and 4 subject to matters of record, general conditions of title and similar related matters. All tracts are sold "AS IS".
Real Estate Taxes: The 2019 property taxes shall be paid by the Seller. 2020 taxes due and payable shall be the
responsibility of the Buyer.
Closing: Closing shall occur on or before October 16th, 2020 at a location designated by the Seller.  
Mineral Rights: All mineral rights owned by the Seller, if any, are included with the sale of the land.
Possession: Possession shall be granted to the successful bidder at closing.
Acreage: All tract acreages and proposed boundaries are approximate and have been based o of legal descriptions, tax records, aerial maps and other documents.
Disclaimer: All information contained in this brochure and all related materials are subject to the terms and conditions outlined in the Purchase Agreement. ANNOUNCEMENTS MADE BY THE AUCTIONEER AT THE AUCTION PODIUM DURING THE TIME OF THE SALE WILL TAKE PRECEDENCE OVER ANY PREVIOUSLY PRINTED MATERIAL OR ANY OTHER ORAL STATEMENTS MADE. THE PROPERTY IS SOLD "AS IS, WHERE IS". No warranty of representation, either express or implied, or arising by the operation of law concerning the Property is made by the Seller and the Auctioneers and are hereby expressly disclaimed. In no event shall the Seller or Auctioneer/Broker be liable for any consequential damages. The information contained herein is believed to be accurate but subject to verification by all parties relying on it. Seller and Auctioneers assume no liability for its accuracy, errors and omissions. All boundary lines and dimensions are approximate. Seller and Auctioneer reserve the right to preclude any person from the bidding if there is any question, in the sole judgment of the Seller and Auctioneers, as to such person's creditworthiness, ability or willingness to close on the purchase of the property,
credentials, fitness, etc. All decisions of the Auctioneer are final.
There is NO BUYERS PREMIUM. Normal and customary closing costs will apply.
The auction will be held onsite in accordance with the Covid-19 guidelines and restrictions set forth by the Governor.
For more information contact Jason Blue or John Kurtz at 812-452-3191. John Kurtz Auctioneer/Broker - #7242/ #354021
Seller:  This sale shall be conducted on behalf of Erika R. Barnes as Successor Trustee and Peoples National Bank.
Announcements made day of sale take precedence over printed matter.
Auction Site: To be conducted at the Obion County Courthouse steps in Union City, TN.
Downloads
---
Contact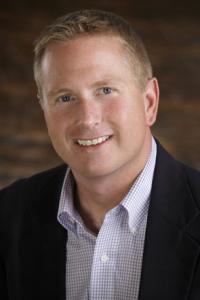 Jason Blue
Auctioneer/Agent
Office:
(812) 452-3191
•
Contact Auctioneer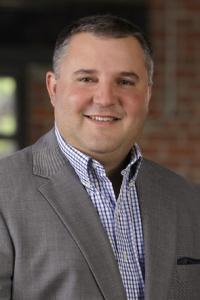 John Kurtz
CAI, President & CEO / Auctioneer / Broker
Office:
270-926-8553
•
Contact Auctioneer