---
Auction Info
Real Estate Sold for: $50,000
Also Selling -
Extra 50x120 corner lot on Pecan St.
Storage building (ready to be moved)

1986 Dodge Truck
with shell and extra set of rear tires
runs on LP Gas
Auction Features
PROPERTY FEATURES:
3 Bedrooms, 2 baths, kitchen with
fireplace, living room with fireplace,
utility room, floored attic, carport,
blacktop drive.
PERSONAL PROPERTY: Furniture: Keller hutch; 4 ladderback chairs; dresser w/mirror; odd chairs; 3 wing back chairs; brass headboard; sofa/love seat; deacons bench; 2 end tables; table lamps; floor lamps; rocking chairs; credenza & stereo; drop leaf coffee table; roll top desk; porch swings; sewing chest; pictures/prints; twin beds; and much more.
Appliances: Sony TV; 2 refrigerators; washer, dryer; microwave; chest freezer; Oreck vacuum; mobility  scooter; motorized wheelchair; food processor; electric can opener; rug cleaner.
Kitchen: Mikasa china; Signature china; sterling flatware; silverplate flatware; stainless flatware; red Fostoria goblets; mirror; House pottery items; Pyrex bowl set; pitchers/mugs/dishes; stainless bowl set; pots/pans, bake-ware/bundt pans; utensils; Tupperware; cake stand; Christmas platter;  blankets/linens/rugs, etc.
Collectibles/Antiques: Crockery; churn; bowls/jars/pitchers; wooden bowl; 60's/70/s vases/figurines; dolls; train set; quilts/afghans/2 Chamber pot; Charlie Chip can; books; typewriter table; cookbooks; Christmas decor; and more.
Office: Printer; monitor; keyboard; paper shredder; office supplies; adding machines; filing cabinets; cameras; treadmill; fans; space heaters; vaporizers; 3 pc. suitcases; walker/bath chairs; drying rack; fan; canning jars.
Lawn/Garden/Tools: Riding Snapper mowers; 7 HP Troy Built tillers w/attachments; Snapper push mower; garden plow; Step-tool box; B&D Grinder; Lawn planters; Delta table scroll saw; hand tools; extension cords; garden planter/weeder; live trap/cage; stepladder; loading ramps; Handy man jack/ gas cans/buckets/ umbrella table/ t-posts; garden compost bins; aluminum garbage can holders; lots of LP gas parts and fittings; LP tank top space heater; LP gas grill; 5 HP wheeled string trimmer; Yard Man self propelled mower; 5 hp Yardman tiller; Freon Gauges; battery charger; fishing tackle; miter box and saw; tool boxes; lots of extra.
Owners: Jack & Janice Adamson
Map
417 N. Kelsey, Sturgis Kentucky
Downloads
---
Contact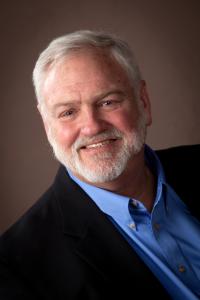 Dennis O'Nan
Auctioneer/Broker
Contact Auctioneer