City Surplus Auction
501 West Second Street, Owensboro, Kentucky
---
CARS-TRUCKS-VANS-BUSES-EQUIP
MOWERS-KITCHEN & OFFICE EQUIP
Auction Features
Owensboro City Surplus Auction
Thursday, April 26, 10 AM
Location: Owensboro Convention Center, 501 West Second Street, Owensboro, KY (on the river in downtown Owensboro).
The following items have been declared surplus and will be sold by Kurtz Auction & Realty Co.:
CARS – TRUCKS – VANS – BUSES – EQUIPMENT – MOWERS – KITCHEN AND OFFICE EQUIPMENT – MISC
PRE-REGISTRATION AND INSPECTION
WED. APRIL 25TH
NOON - 2:00 PM
TRUCKS, VANS, UTILITY VEHICLES AND CARS: '01 Ford F-350 (Paddy Wagon); '97 Ford with Digger Derricks bed; '96 Ottawa Commando 30; '01 Dodge 3500 dually with utility bed; '04 Ford F-350 with dump bed and lift gate; '99 International single axle dump truck; '96 GMC Top Kick dump truck; '03 Chevrolet 3500; '02 Ford F350 with cargo box; '03 E-250 high top van; '01 Ford F-150 XLT;  '04 GMC Envoy; '04 Chevrolet Express; '04 Chevrolet Venture;  '02 Dodge Ram; '02 Ford Explorer;'00 GMC Jimmy; '97 Ford custom van; '97 Chevrolet S-10; Cars: '07 Dodge Charger; '10 Ford Crown Vic; '05 Ford Crown Vic; (2) '05 Ford Taurus SE; '05 Dodge Magnum;   '04 Ford Taurus SE;'04 Cadillac DeVille;'01 Lincoln LS; '00 Ford Focus   
BUSES:  ' '01 IH DT466 78 passenger; '02 IH DT466 78 passenger; '03 Thomas CAT3126E 78 passenger; 03 IH 66 passenger; (8) '02 IH 66; pallet of misc. bus parts
TRACTORS, MOWERS,  GOLF CARTS; SHOP AND LAWN EQUIPMENT:
'89 Jacobsen G20D tractor;(2) John Deere Z950A zero turn mowers; '02 Rhino SE5 5' rotary cutter; '90 RYAN GA30 aerator; (3) '05 Yamaha G22A golf carts; 6' Ford sickle mower; 8' 3ph box scraper; 9' x 4' trailer; Salt Dogg 12v salt spreader; Herd 3ph spreader; '83 trailer
KITCHEN EQUIPMENT, AUDIO VISUAL,  OFFICE EQUIPMENT AND BIKES:
6 burner Vulcan cook top; 4 burner Vulcan cook top and oven; Vulcan single door steamer; Vulcan 20 gallon steam kettle; Edland can crushers; SS drink dispensers; water cooler; cold food service top; pots; pans; tubs; slicer; flatware; microwave oven; 12 pcs. Nautilus style exercise equipment; (2) Apple MacBook Pro; computers; printers; plotters; (2) Electra PA speakers; Sony studio monitors; studio camera Vectra scope; camera power supplies; preview monitors; Dewalt radial arm saw; Craftsman drill; Remington chain saw; air compressor; push mowers; trimmers; tool boxes; wall mount flood lamps; binoculars; DJI Phantom drone; Pelican case; Argus thermal imaging camera; Sentry safe; jewelry; watches; large historical photos from the Sportscenter; prisoner partitions; light bar; ladders; baseball bats; gun rack; display racks; 36" fire doors; TVs; desks; mopeds; 150+ bicycles an much more!
TERMS:  Cash or check payable to City of Owensboro on day of sale.  No buyer's premium.   All items sell "as-is, where-is" with no warranties.  There will be two auction rings running concurrently. Small items will sell in the first hour.  Major equipment, cars, trucks and vehicles will be auctioned starting at approximately 11:00 a.m.
All items must be removed from inside the Convention Center by 4:00 p.m. the day of the sale.  All items must be removed from the parking lot by 5:00 p.m.
For information call Jim Knott or Clay Taylor, Auctioneers or go to kurtzauction.com or owensboro.org.  Lunch will be available at the Owensboro Convention Center.
Owners:  City of Owensboro, Regional Water Resource Agency, Daviess County School Corp, Owensboro Public Schools, Owensboro Fire Department, Owensboro Riverport Authority, Owensboro Municipal Planning Commission, Owensboro Municipal Utilities, City of Whitesville
---
OpenHouse and Pre-Registration
---
Map
501 West Second Street, Owensboro Kentucky
Downloads
---
Contact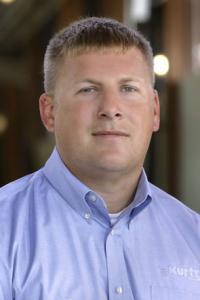 Clay Taylor
Auctioneer/Realtor
Office:
(270) 926-8553
•
Contact Auctioneer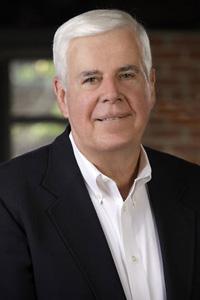 Jim Knott
Auctioneer/Broker
Office:
270-926-8553
•
Contact Auctioneer