---
Construction Equipment, Tools, Lawn & Garden Equipment, & more!
Auction Features
Equipment Auction
Thursday, December 9th at 10:00 AM
LOCATION: 1301 Daviess St, Owensboro, Ky 42303
DIRECTIONS: From the intersection of Frederica St and East Parrish Ave, take East Parrish Ave 3 blocks to Daviess St. WATCH FOR SIGNS!
CONSTRUCTION EQUIPMENT, TOOLS, LAWN & GARDEN EQUIPMENT, & MORE!
COMPANY CLOSING LIQUIDATION – ABC RENTAL
INSPECTION & PRE-REGISTRATION DAYS – DECEMBER 7TH AND 8TH FROM 2:30 - 4:30 PM
TERMS: Cash or check payable to Kurtz Auction & Realty Company at the auction. VISA and MasterCard accepted with 2% additional fee. No buyer's premium. All items sell "as-is, where-is" with no warranties.
OWNER: A.B.C. Rental Inc.
Personal Property List
Lawn & Garden Equipment: 2020 JD 1023 E w/ Billy Goat mower w/ tiller, box blade, & loader; JD S100 lawn tractor; Billy Goat over seeders; Billy Goat sod cutters; towable aerator; Billy Goat self-propelled seeder; yard aerators; Billy Goat thatchers; lawn edgers; walk behind weed eater; Stihl & Mantis tillers; leaf blowers; yard rollers; wheelbarrows; spiked aerators.
Concrete Equipment: Swivel & straight dump concrete buggies (tracked & wheeled); mortar mixers; concrete bull floats; concrete vibrators; concrete screeds.
Party Supplies: 25+ 5 ft round folding tables; 25+ 6 ft & 8 ft folding tables; 250+ folding chairs; chair cleaning machine; snow cone machine; popcorn machine; raffle wheel. 
Construction Equipment: Terex skid steer; 2005 Bluebird stump grinder; 2012 Genie 19' scissor lift; two 6x12 dump trailers; several other equipment & utility trailers; 2008 Ditch Witch R230; 2014 Ditch Witch SK755; 2016 Ditch Witch SK752; 2004 Ditch Witch 3700; three (2002, 2007, 2008) Ingersoll Rand tow behind compressors; 2 metal storage bins; carport; two (2012, 2013) JD 17D mini excavators w/ new hour meter; 2016 JD 312 GR skid steer w/ new tires; Ingersoll Rand light plant; 2013 IHI 9VX mini excavator; two (2015, 2016) JD 17G excavators; 2012 6 in Vermeer woodchipper; 2009 Ditch Witch RT40 trencher; three 2020 Ditch Witch C24X trenchers; 2007 Chevy Silverado 1500 (2WD, single cab, 95,573 mi); gas powered wheelbarrow; duct lift; two 26-ton Iron & Oak log splitters; two lift carts; ramps.
Tools: Husqvarna tile saw; Imer tile saws; sanders; buff sanders; buffers; burnishers; drywall lifts; vinyl cuffers; tile scrappers; turbo grinders; shop-vacs; roofing nail guns; brad nail guns; framing nail guns; flooring nail guns; jamb saws; toe kick saws; air compressors; carpet dryers; dehumidifiers; ozone machines; carpet seaming irons; carpet knee kickers; carpet stretchers; industrial fans; K-350 heaters; core drills; floor scrubbers; floor rollers; metal detectors; dollies & rollers; surface cleaners; saw sets (skill, miter, etc.); lawn magnet; jacks; moving blankets; laser levels; hammer drills; air powered rock drills; angle drills; additional drills; pipe cutters & threaders; trench shovels; drill bits; pressure washers; pallet jacks; one man post diggers; sanitizing mister; surface cleaner power washers; Billy Goat blower; Billy Goat vacuum; mini trencher; Hilti ripper stripper; floor saws; jack hammers; insulation blower w/ hoses; insulation vacuum; brick & block saws; core bits (all sizes); concrete saws; gas & electric cut & break saws; R-175 heaters; plumbing snakes; Honda generator; pruning saws; trash pumps; vibrating & drum floor sanders; sanding papers & pads; chainsaw; one man auger; shingle lift; Honda welder generator; ceiling jacks; & other items!
Inspection & Pre-Registration
---
---
Map
1301 Daviess Street, Owensboro Kentucky
Downloads
---
Contact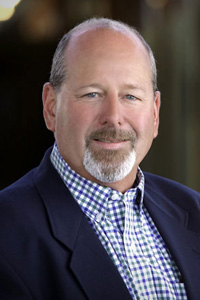 Joe Mills
Auctioneer/Agent
Office:
270-926-8553
•
Contact Auctioneer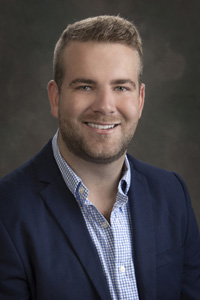 Joseph M. Mills
Auctioneer / Agent
Office:
270-926-8553
•
Contact Auctioneer