Cropland- 204 Acres - Ohio River Bottom
N/A, Lewisport, Kentucky
---
Auction Info
Real Estate Sold for: $999,600
204 Acres of Ohio River Bottom Cropland
Auction Features
Farm Location: Between Lewisport and Maceo KY on both sides of HWY 334 (Old HWY 60). From HWY 60 just north east of Maceo, take HWY 2830 a short distance, then HWY 334 east 3 1/2 miles. From downtown Lewisport, KY. Take HWY 334 west 2 1/2 miles. Watch for signs.
Auction Site: The property will be sold on site on Waitman Station Lp. near the south end of the farm. Watch for signs. 
As per Judgement Order of the Hancock Circuit Court, Civil Action NO. 18-CI-00069, Kurtz Auction & Realty Company in conjunction with the Hancock County Master Commissioner has been authorized to sell the below-described property known as the James G. Nelson tract to the highest bidder. 
• This property has been in the same family for several generations
• The FSA office calls for 209.33 acres of farmland with 205.68 acres of cropland. 93.60 corn base acres and 109.70 soybeans.
• The predominant soils types are Huntington, Weinbach, Newark, Lindsdale and Elk Silt loam soils.
• The property is located on both sides of HWY 334 with approx. 1150±' of blacktop frontage. North portion has 1200± ft of Ohio River frontage. The south side has 4000± ft of blacktop frontage on Waitman Station Loop. • 1 ½ miles east of Blackford Creek at the Daviess County & Hancock County Line.
• The farm is rented for the 2019 crop season. Possession of the property is subject to the 2019 lease agreement and crop removal.
• Minerals: The sellers are making no mineral reservations.
• Buyer will receive the same deed description as predecessors in title received without warranty of title.
• Inspection: Feel free to drive along the hard surface roads to view the majority of the farm.
Terms: Cash or ten percent (10%) down and balance within 30 days; If on credit, the purchaser must post bond, with approved surety (signature bond other than buyer) for the balance, plus interest of Eight percent (8%) per annum, from the date of sale. The purchaser will be responsible for any and all unpaid property taxes, including the 2019 property taxes. Prospective buyers are encouraged to examine the title prior to bidding. 
Owners: Nelson Heirs Paul Madden Jr., Atty for Plaintiff Heirs Madden & Madden Law Firm
Downloads
---
Contact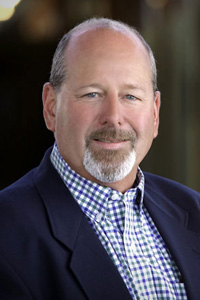 Joe Mills
Auctioneer/Agent
Office:
270-926-8553
•
Contact Auctioneer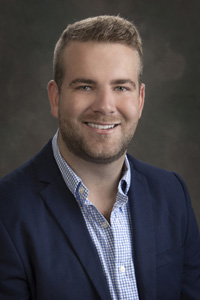 Joseph M. Mills
Apprentice Auctioneer / Agent
Office:
270-926-8553
•
Contact Auctioneer