Cropland - 54.687 AC - Two Tracts - Home - Woods
525 Old Leitchfield Road, Whitesville, Kentucky
---
Auction Info
Real Estate Sold for: $295,461
Cropland - 54.687 AC - Two Tracts - Home - Woods
Auction Features
TRACT 1- 52.895 ACRES    
• Approximately 7.8 acres of tillable cropland, 9.3 acres of pasture with the balance in woods
• The predominant tillable soil types are Hosmer and Zanesville silt loams.
• The lay of the land is gently rolling.
• The farm has approximately 813' of frontage on Old Leitchfield Road and 550' of frontage on Deanefield Dr.
• Farm is leased for 2019
TRACT 2 - Home on 1.792 ACRES
• Recently remodeled 4 bedroom-2 bathroom home
• Eat-in kitchen with island
• Living room, den with fireplace and mudroom
• Walk-out basement with laundry room and two recreational areas
• Detached garage, carports and storage building
FARM MACHINERY Ford 4600 tractor, Ford 4100 tractor, 6' King Kutter rotary mower; 10' rotary mower; 5' rotary mower; 3 ph 2-14 plow; 8' wheel disc;  3 ph power tiller; tandem axle trailer.
TOOLS-SHOP EQUIPMENT-RECREATIONAL VEHICLES Yamaha 350 4 wheeler; Kawasaki Bayou 220 4 wheeler (2); Ranger 350V fiberglass bass boat, Evinrude XP 150 outboard motor; battery charger; Craftsman tool chest (2); Air Hawk air compressor; Lincoln CLR250 welder; grinder and stand; Kobalt tool chest; welding table with vice (2); Craftsman drill press; shopvac; 12 ton press; chains; tiller; ladders; Auger E43 gas powered post hole digger; floor jack; Stihl chainsaw; acetlyn tanks and accessories; power washer; misc. hand and power tools.
GUNS 7.62 SKS; Remington Mod 7400 .243 Win; Remington Mod 700 .30-06; Marlin Mod 70 .22 LR; Norinco 7.62x39; Marlin XL7 .30-06; Winchester Mod 250 .22LR; Marlin Mod 25 MN .22WMR; Stephens Mod 94C .20 gauge; S&W WWII era .38; Norinco MAK-90 7.62x39; Winchester Mod 94 .30-30; S&W .357 mag; Ruger Super Redhawk .44 mag; C&A 7.62x39; .22LR matching pistols with stag grips; Jager .45 colt; Remington Woodmaster 742 .30-06; Marlin Model 336 .30-30; Winchester Mod 1911 12 gauge; Savage Mod 94 .410; misc. knives, ammo and accessories; Stack On Elite gun safe.
Terms - Real Estate: 10% down, balance by Aug. 23rd, 2019. Possesion of home with delivery of deed. Farm land sells subject to a lease for the 2019 crop year. Property taxes will be prorated. Sellers convey all minerals they may own if any. Buyers have 10 days prior to the auction for lead based paint and other inspections. Personal Property: Paid in full at the auction by cash, check, Visa or Mastercard. $1500 limit on credit card purchases.
Map
525 Old Leitchfield Road, Whitesville Kentucky
Contact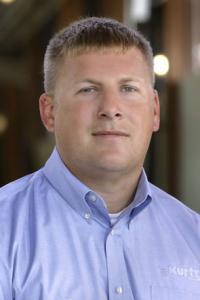 Clay Taylor
Auctioneer/Realtor
Office:
(270) 926-8553
•
Contact Auctioneer