Farm Equipment Sale
U.S. HWY 41 & 1200 S., Haubstadt, Indiana
---
Absolute Farm Equipment Auction
Bank Owned
Auction Features
Kurtz Auction & Realty Co. has been authorized by Heritage State Bank to sell the following:
• '02 John Deere 4630 Tractor           SOLD FOR $12,000.00
• '72 John Deere 6030 Tractor            SOLD FOR $20,000.00
• '08  John Deere 750 No Till Wheat Drill        SOLD FOR $5,500.00
• '08 MacDon M150 Self Propelled Hay Mower          SOLD FOR $37,500.00
• '05 Heston 3983 Hay Rake SOLD FOR                  SOLD FOR $3,900.00
• '05 Recon Ag Shield 300 Hay Conditioner              SOLD FOR  $2,200.00
• '05 Case IH LBX432 Big Square Hay Baler           SOLD FOR $16,000.00
• '03 John Deere HX10 Rotary Mower                     SOLD FOR $2,900.00
• '06 John Deere 115 Grader Blade                         SOLD FOR $1,300.00
John Deer 4630 (has 760 hrs.)   
John Deere 6030 (has 6266 hrs.)
Disclaimer: ANNOUNCEMENTS MADE BY THE AUCTIONEER AT THE AUCTION PODIUM DURING THE TIME OF THE SALE WILL TAKE PRECEDENCE OVER ANY PREVIOUSLY PRINTED MATERIAL OR ANY OTHER ORAL STATEMENTS MADE.  THE PROPERTY IS SOLD "AS IS, WHERE IS".  No warranty of representation, either express or implied or arising by the operation of law concerning the Property is made by the Seller and the Auctioneers and are hereby expressly disclaimed.  In no event shall the Seller or Auctioneer/Broker be liable for any consequential damages.  The information contained herein is believed to be accurate but subject to verification by all parties relying on it.  Seller and Auctioneers assume no liability for its accuracy, errors and omissions.  Seller and Auctioneer reserve the right to preclude any person from the bidding if there is any question, in the sole judgment of the Seller and Auctioneers, as to such person's creditworthiness, ability or willingness to close on the purchase of the property, credentials, fitness, etc.  All decisions of the Auctioneer are final.  There is NO BUYERS PREMIUM.  
Terms: Payment in full at the auction by cash or check.
Map
U.S. HWY 41 & 1200 S., Haubstadt Indiana
Contact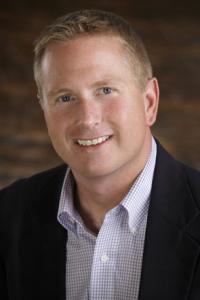 Jason Blue
Auctioneer/Agent
Office:
(812) 452-3191
•
Contact Auctioneer