---
Farm Machinery, Equipment, and Trucks
Auction Features
Since they are no longer farming C. W. and Mike Woodburn have authorized Kurtz Auction & Realty Co.to sell the following regardless of price.
Massey Ferguson 6170 tractor with cab (3900 hours)
J D 6600 combine with bean and corn heads (4900 hours)
1984 Chevrolet Sierra classic 1500, auto, long bed, 89,000+ miles
1974 Ford F-600 grain truck, 4 speed, new brakes, 126,000 miles
1967 Chevrolet one-ton truck, grain sides, water tank, 118,000 miles
Massey Ferguson 520 manual fold 21' disc
Brillion 10 ft. culti-packer 
White 15 1/2 ft. manual fold disc
JD 7000 planter
5 gravity wagons
Rhino 15 ft. SE15 rotary cutter 1000 rpm
Dunham Lehr 10 ft. chisel plow
Dunham Lehr culti-packers (2) 16 ft. and (1) 11 ft. 2 in.
Dunham Lehr culti-packers (5) 4 ft. and (2) 5 ft. pups
International 16 hole wheat drill
52 ft. grain auger
12 row sprayer
#14  IH hay rake
(4) 300 gallon overhead fuel tanks
New Holland #450 7 ft. sickle mower
Dearborn 2-row cultivator with side dresser
Stam nine knife anhydrous applicator
Massey Ferguson 3 – 14's three point hitch plow
Hydra fold hydraulic auger
 4-wheel wagon
'08 Cub Cadet 42 in. mower 
Terms: Payment in full at the auction by cash, check, or credit card (Visa or Master Card).  No buyer's premium.  Note – there are no small items so be on time for the start of the auction.
Directions: 2160 Coffman Schoolhouse Road - Sacramento, KY. From Sacramento go south HWY 81 1.8 miles, turn east on Coffman Schoolhouse Road two miles to the property. Watch for signs
Map
2160 Coffman Schoolhouse Road, Sacramento Kentucky
Downloads
---
Contact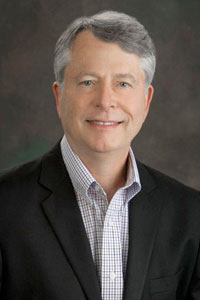 David Hawes
Auctioneer/Realtor
Office:
270-926-8553
•
Contact Auctioneer