---
2004 GMC Workhorse Food Truck
Chapter 13 Bankruptcy
Auction Features
*BIDDING IS CURRENTLY OPEN UNTIL NOV. 17TH AT 10 AM CST
ONLINE ONLY AUCTION
TUESDAY, NOVEMBER 17TH
 2004 GMC WORKHORSE-FOOD TRUCK
 CHAPTER 13 BANKRUPTCY
 (THE BIDDING CONCLUDES AT 10AM CST) 
This truck is very well-equipped and is in good condition. Some of the features this truck offers are…
2004 GMC 28' Workhorse

Rebuilt V8 diesel engine

6 newer 19in heavy duty tires

Briggs and Stratton 6500 generator

Exhaust hood

Food Truck grade prep table

2 mini refrigerators

36" propane Chargrill

40 lb. deep fryer w/2 baskets

2 burner range

Electric 3 well warmer

Potato fries cutter w/ 2 blades

Heat lamp

Hot water heater

4 stainless-steel tables

4 stainless-steel shelves

3 over head lights

Full Stainless-steel Interior

Passenger jump seat

2- 100 lb. propane tanks

Front and back hitch racks

Full cover custom wrap

LED window lights

2 under carriage lights

2 service side lights

Assorted pots and prep/steam pans

6 DOT lighted safety cones

Various cleaning /sanitizing/upkeep equipment

Assorted small wares
Terms and Conditions:
Auction Date: Tuesday, November 17th.  Bidding Concludes at 10 AM CST
Go To:  https://kurtzauction.hibid.com/  to participate in the on-line bidding.
Terms: The purchaser shall pay 10% down day of sale. Balance due in full on or before October 30th by wired funds.
Possession:  Possession shall be granted upon receipt and verification of payment in full.
SERVER & SOFTWARE TECHNICAL ISSUES: In the event there are technical difficulties related to the server, software or any other online auction-related technologies, Kurtz Auction and Realty reserves the right to extend bidding, continue the bidding, or close the bidding. NEITHER THE COMPANY PROVIDING THE SOFTWARE nor Kurtz Auction and Realty SHALL BE HELD RESPONSIBLE FOR A MISSED BID OR THE FAILURE OF THE SOFTWARE TO FUNCTION PROPERLY FOR ANY REASON. Email notifications will be sent to registered bidders with updated information as deemed necessary by Kurtz Auction and Realty.  Any dispute between Kurtz Auction and Realty, its Agents or Representatives and the Buyer(s) will be tried in a court of jurisdiction in Daviess County, Kentucky. By bidding on the property, buyer agrees to all terms and conditions set forth.
Agency: Kurtz Auction and Realty and Representatives are agents of the Seller. Buyer and or Bidder agrees to hold harmless and indemnify Kurtz Auction and Realty and its Agents and its Representatives from any and all claims, damages or suits including but not limited to awards, judgments, costs, fees, etc. Kurtz Auction and Realty., reserves the right to alter this agreement at any time. This will take place by updating this site. Please check back and review these terms as every time you use this site you are agreeing to the terms as they are written at that time.
Confirmation by Chapter 13 Trustee:  The winning bid is subject to confirmation by the Trustee and the Courts.
BIDDER DEFAULT: Failure to complete a purchase is illegal and will result in one or more of the following (1) prosecution (2) loss of bidding privileges for Kurtz Auction and Realty auctions. If a bidder at any time feels his/her username, password or bidder number has been compromised due to lack of security by the bidder, notify Auctioneer immediately.
TIME IS OF THE ESSENCE in regard to all auction terms.
Seller:  Robert Musgrave, Chapter 13 Trustee-Evansville, IN
FOR MORE INFORMATION CONTACT JASON BLUE, AUCTIONEER 812-452-3191
Map
12700 Lincoln Ave., Evansville Indiana
Contact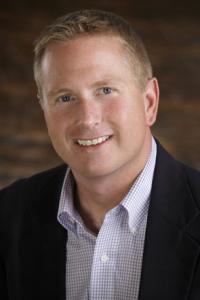 Jason Blue
Auctioneer/Agent
Office:
(812) 452-3191
•
Contact Auctioneer