GUNS, JEWELRY, COINS, ANTIQUES
Owensboro Homebuilders Assn. - 3515 Wathen's Crossing, Owensboro, Kentucky
---
Directions: From the intersection of Parish Avenue and Carter Road in Owensboro. Take Carter Road south for 1.3 miles to Buckland square then immediately south on Wathen's crossing to property. Watch for signs

As I no longer have a need for these firearms and collectibles I have authorized Kurtz Auction & Realty to sell the following regardless of price.

Auction Features
Firearms
Stevens-Browning Model 620 12 gage pump action: Ted Williams Model 200 12 gage semi auto; Ithaca Century Trap 12 gage; Remington model 550-1 .22 cal. Semi auto; Revelation Model 350-A 410 gage; Brazilian made 20 gage; Remington model 510 Target Master .22 cal semi auto; Winchester Model 97 12 gage pump action; Ithaca 20 gage Deer Slayer w/ 2 barrels pump action; Savage 22 long rifle over 20 gage shotgun. Stoeger Lugar 12 gage semi auto; Henry repeater .22 cal.; Winchester Model 37-A 12 gage; Ray L Late 410 gage; Winchester .33 cal lever action with long range sights; Winchester 12 gage semi auto; Harrington & Richardson 12 gage Topper M48; Harrington & Richardson 12 gage; Buckhorn .50 cal black powder rifle with taco scope; Winchester SXP 12 gage pump action; Remington .22 cal model 522 viper; Knight 45-70 government single shot with Simmons scope; 
Sportsman's
PSE compound bow; Gale Force compound bow; arrows w/ broad-heads; bow cases; leather holsters; predator game calls; Mossy Oak skinning knife; gun cabinets; several pocket knives
Jewelry/coins
Several sterling silver and gold plated rings with some genuine stones; several v-nickels and buffalo nickels 
Antiques: 
Cast Iron International toy petal car;  Wright Machine company show case; Owensboro glass bottles; Lance jars; books of antique post cards; churns; Simplex antique coffee grinder; Singer sewing machine model; Duplex Gum Ball machine; Lionel train sets; whiskey jugs; and more
Terms: Cash, check, visa or mastercard day of sale. 3% convenience fee applied to total for credit and debit card transactions. $25 dollar FFL transfer fee charged to the purchaser for any firearm purchase. 
Map
Owensboro Homebuilders Assn. - 3515 Wathen's Crossing, Owensboro Kentucky
Downloads
---
Contact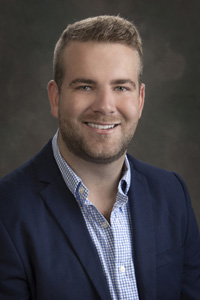 Joseph M. Mills
Auctioneer / Agent
Office:
270-926-8553
•
Contact Auctioneer