---
Auction Info
Real Estate Sold for: $492,188
52.018 ACRES
- 7 TRACTS

Historic Home Commercial Building Sites
Antiques and Furniture
Equipment - Tools - Miscellaneous
*Potential GOLD buried on Property*
Auction Features
Tract# 1  10.170 Acres
• Historic Beauchamp Home - 1842
• 7 barns/building of various sizes
• Building Sites
 • 40' frontage on KY Hwy 3453
Tract # 2  4.334 Acres 
• Hilltop building site 
• 649' Frontage on KY Hwy 3543
• Pond - Barn
Tract # 3  2.633 Acres
• Hilltop building site
• 323' Frontage on KY Hwy 3543
Tract # 4. 5.683 Acres
• Corner US Hwy 60 & KY Hwy 3543
• Commercial/Residential potential
• Building sites
• Access via 40' easement
• Tillable acreage
Tract # 5  6.338 Acres
• Frontage along US Hwy 60
• Access via 40' easement
• Commercial/Residential potential 
• Building sites
• Tillable acreage
Tract # 6  7.095 Acres 
• Frontage along US Hwy 60
• Access via 40' easement
• Commercial/Residential potential 
• Building sites
• Tillable acreage
Tract # 7 Acres
• 283' Frontage along KY Hwy 3543
• Access to 40' easement 
• Hilltop building sites
• Commercial/Residential potential 
Antiques and furniture: Walnut wardrobe,  mid-century modern Preway stove,  oak hall tree, 8-foot oak dining table, 3 pie safes, cherry bedroom set, oak secretary, small wooden wagon, old wagon frame, numerous oak chairs, buffet, cabinets, trunk, swings, wrought iron set, & more . 
Equipment - tools: (2) Ford 4000 tractors, Ford 540 Tractor-Loader, (3) utility trailers, large and small sprayers, (5) rotary mowers,  enclosed trailer, cattle headgate, cultipacker, plows, fuel tanks, 3pt post hole digger,  discs, tool chest, Stihl chainsaws & weed trimmer, metal gates, air compressor, vises, grinder, log chains, push mower, hand tools, & more.
Misc: CW Skeeter sign, antique gas station pump,  lots of memorabilia, (4) go-carts, spinning wheel, dinner bell, Life magazines and more.
Map
48 State Route 3543, Hawesville Kentucky
Downloads
---
Contact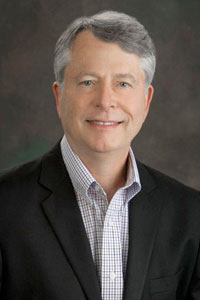 David Hawes
Auctioneer/Realtor
Office:
270-926-8553
•
Contact Auctioneer