---
KNOX CO. LAND AUCTION
571+/- ACRES SELLING IN 8 TRACTS
Auction Features
AUCTION
KNOX CO. LAND
Tuesday, August 30th, 5PM EST
571+/- ACRES

SELLING IN 8 TRACTS
Farmland
Hunting Land
Potential Homesites
Pasture/Hay
Ample Road Frontage
Multiple Lakes
Directions to the Property:
Located along Bicknell Rd just 2.5 miles southeast of Bicknell, IN. All tracts are within a half mile of each other.
TERMS & CONDITIONS:
Terms for Real Estate:  The purchaser shall pay 10% of the purchase price as a down payment at the auction site at the conclusion of bidding.  The balance is due with delivery of the deed on or before September 29th, 2022.
Evidence of Title: The Buyer will be responsible for any fees associated with the owner's title insurance policy if one is desired.  Seller agrees to provide merchantable title provided by Lockyear Title, LLC to the property subject to matters of record, general conditions of title and similar related matters. All tracts are sold "AS IS". 
Real Estate Taxes: Property taxes shall be prorated to the date of closing.  Closing: Closing shall occur on or before September 29th, 2022 at Lockyear Title, LLC.
Mineral Rights: No mineral rights are included in this sale.
Possession: Possession shall be granted to the successful bidder at closing.
Farming Rights: Seller shall receive all income from farming for the 2022 crop year. Farming rights shall be granted to the buyer after 2022 Crop Removal or December 31st, 2022, whichever comes first.
Acreage: All tract acreages and proposed boundaries are approximate and have been based off of legal descriptions, tax records, aerial maps and other documents. Tracts 11A, 11B, 23A and 23B are being conveyed per a new survey performed by Morley and Associates.
Deed Restriction Areas on Tracts 8F, 11A, 11B and 21: Buyer desires to provide assurances of access to and protection of mitigation work and activities on the Deed Restriction Areas performed by Seller so that Seller can complete the required mitigation work, as necessary, thereby discharging its legal obligation to perform same to the U.S. Army Corps of Engineers, Louisville District. Additionally, there is a temporary deed restriction for the purpose of reclamation work for tract 8F. Work is being completed and final bond release has been applied for with the expectation that it will be released in or around Fall or 2022. Please refer to the map at the bottom of our website that highlights these affected areas.
Disclaimer: All information contained in this brochure and all related materials are subject to the terms and conditions outlined in the Purchase Agreement. ANNOUNCEMENTS MADE BY THE AUCTIONEER AT THE AUCTION PODIUM DURING THE TIME OF THE SALE WILL TAKE PRECEDENCE OVER ANY PREVIOUSLY PRINTED MATERIAL OR ANY OTHER ORAL STATEMENTS MADE. THE PROPERTY IS SOLD "AS IS, WHERE IS". No warranty of representation, either express or implied, or arising by the operation of law concerning the Property is made by the Seller and the Auctioneers and are hereby expressly disclaimed. In no event shall the Seller or Auctioneer/Broker be liable for any consequential damages. The information contained herein is believed to be accurate but subject to verification by all parties relying on it. Seller and Auctioneers assume no liability for its accuracy, errors and omissions. All boundary lines and dimensions are approximate. Seller and Auctioneer reserve the right to preclude any person from the bidding if there is any question, in the sole judgment of the Seller and Auctioneers, as to such person's creditworthiness, ability or willingness to close on the purchase of the property, credentials, fitness, etc. All decisions of the Auctioneer are final.
Contact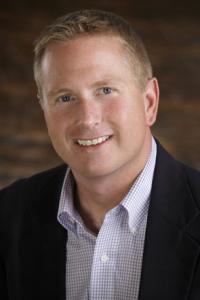 Jason Blue
Auctioneer/Agent
Office:
(812) 452-3191
•
Contact Auctioneer