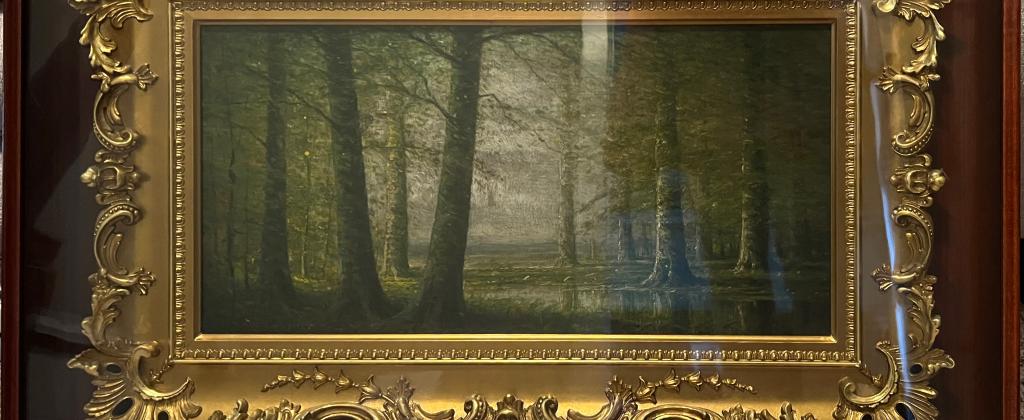 LARGE ANTIQUE COLLECTION - ESTATE AUCTION
Knights of Columbus Hall, 3540 East 10th Street, Owensboro, Kentucky
---
In order to assist in settling the Jane Latimer Stevenson Estate, Kurtz Auction and Realty has been authorized to sell the following regardless of price:

Large Antique Collection
ART-JEWELRY-COINS-STERLING SILVER-GLASSWARE-COLLECTIBLES

Ms.Stevenson was a well known advocate for all things education and community in Daviess County. Over the years, Ms. Stevenson traveled extensively for education, business and pleasure, she always returned to the family home on Griffith Avenue where she was raised. The items listed here are very much a partial representation of the enormous collection that will be offered at the auction. Keep up with kurtzauction.com as photos will be added through out the days before the auction. Doors at the KC Hall will be open at 7:30 on March 15th. We will have chairs, but you may want to bring your own.

Auction Features
ARTWORK- (2) signed "Harvey Joiner" oil on canvas; signed "Drake" oil on canvas; signed "Reynolds" oil on canvas; several unsigned works from 19th Century; original Jane L. Stevenson paintings; maps of Kentucky; frames and more.
JEWELRY-Large collection sterling silver and gold; Fred Harvey cuff bracelets; 19th Century bracelet and cameos; Southwestern jewelry; pocket watches and more. 
COINS-silver dollars; Mercury dimes; half dollars; wheat pennies and more. 
STERLING SILVER-set of Towle sterling flatware; Gorham sterling pieces; sterling Julep cups signed by Kentucky makers; sterling Towle Christmas ornaments; coin silver; silver plate and more. 
GLASSWARE & POTTERY-(3) sets of Rookwood bookends; Weller, McCoy and Roseville; signed "Brooke White" vase; Limoges china; Bohemian glass; Chinese plates; pressed glass; cut glass; Fireking; cranberry glass; ruby glass; Fostoria; Orrefors; Waterford; uranium glass; porcelain; ironstone; crocks and more.
COLLECTIBLES-pair of Staffordshire dogs; Paul and Virginia bronze girandoles; Heisey Old Williamsburg candelabras; violin; coal oil lamps and torchier; Parlor oil lamp; spool cabinet; Ford Bronco and Western Auto metal toy trucks and other toy cars; porcelain, primitive, and other dolls; Russian lacquer boxes; Quilled box; crystal and bronze jewelry box; late Victorian cash boxes; multiple wooden boxes; vintage purses; advertising pieces; pocket knives; Waterman and other fountain pens; lead toy soldiers; linens; canes; old yearbooks; Vera Bradley purses; doll house & furniture; tin-type photos and others; genealogy from Baughman and Owsley families; Centre College memorabilia; 19th Century Bibles; Nantucket baskets; Victorian dresses and more. (all coins, silver and jewelry are stored off site until day of auction)
TERMS PERSONAL PROPERTY-Payment in full on day of auction by cash, check, or credit/debit card. 3% convenience fee added to all VISA/MasterCard purchases.   
Owner: Jane Latimer Stevenson Estate
Executor: William B. Taylor 
Attorney for Estate: Hon. Jesse Mountjoy
Map
Knights of Columbus Hall, 3540 East 10th Street, Owensboro Kentucky
Downloads
---
Contact
Amy Whistle
CAI, Auctioneer/Realtor
Office:
270-926-8553
•
Contact Auctioneer