---
Farm Equipment
John Deere-Case IH
Kinze - Over 50 items
Auction Features
Tuesday, June 29th at 4 PM
Auction Site: 218 Jim Veatch Road, Morganfield, Kentucky
2019 John Deere 3038 w/bucket, box blade & forks (170 hrs)

John Deere Z960M Commercial Mowers

2010 New Holland T5070 Tractor

Case IH 5130 Loader Tractor

J&M 750 Grain Cart

Kinze 3660 Planter

1997 Case IH MX270

Trailers

Trucks

8' Wheel Hay Rake

2019 John Deere 3038 w/bucket, box blade &

forks-170 hrs

2017 John Deere Z960M Mower

2016 John Deere Z960 Mower (needs starter)

1000 gallon Fuel Wagon

1000 gallon Fuel Wagon

1000 gallon Fuel Wagon

1981 IH 5488 Tractor

1997 Case IH MX270

2 Header Trailers

2010 New Holland T5070 Loader Tractor

25ft. Dove Tail Trailer

 2600 Kinze 16/31 planter

International 4900 Service Truck

8 Ft. John Deere Blade

900 Verstile 4 x 4 Tractor

AG Hopper Bottom

Brillon Packer 25ft. (broken frame)

Case IH 1083 Corn Header (2)

Case IH 2388 Combine

Case IH 496 Disk

Case IH 5130 Loader Tractor

2002 Chevy Tahoe

DMI anhyrous Tool Bar 12-Row

Ford 350 Service Truck Propane

2005 Ford F150

Gravity Wagon

Great Plains Drill 2ft. Solid Stand 24

Hutchison 10-71 Auger

Hutchison Swing Out Auger 10-71

J & M 750 Grain Cart

John Deere 726 Mulcher Finisher

Kia SUV

Killbros Wagon

Kinze 3660 Planter

3000 AT Liquid Nitrogen Applicator

Loadking Trailer 1987

M & W Bush Hog rotary mower

Miller Gas Welder

Nurse Tank

Patriot 2 Box Seed Tender

White GMC Semi

Wilson Hopper Bottom Grain Trailer

KW 900

2012 Polaris Ranger

1000 Gal Fuel Tank


 
Announcements made day of sale take precedence over printed matter.
Terms and Conditions:
Terms:  Balance to be paid in full day of sale.  All equipment must be removed by the purchaser within one week of the sale.  Seller and Auctioneer are not responsible for items purchased at the sale.
Disclaimer: All information contained in this brochure and all related materials are subject to the terms and conditions outlined in the Purchase Agreement.  ANNOUNCEMENTS MADE BY THE AUCTIONEER AT THE AUCTION PODIUM DURING THE TIME OF THE SALE WILL TAKE PRECEDENCE OVER ANY PREVIOUSLY PRINTED MATERIAL OR ANY OTHER ORAL STATEMENTS MADE.  THE EQUIPMENT IS SOLD "AS IS, WHERE IS".  No warranty of representation, either express or implied, or arising by the operation of law concerning the Equipment is made by the Seller and the Auctioneers and are hereby expressly disclaimed.  In no event shall the Seller or Auctioneer/Broker be liable for any consequential damages.  The information contained herein is believed to be accurate but subject to verification by all parties relying on it.  Seller and Auctioneers assume no liability for its accuracy, errors and omissions. Seller and Auctioneer reserve the right to preclude any person from the bidding if there is any question, in the sole judgment of the Seller and Auctioneers, as to such person's creditworthiness, ability or willingness to close on the purchase of the property, credentials, fitness, etc.  All decisions of the Auctioneer are final.
There is NO BUYERS PREMIUM. 
Seller: Mark Little, Chapters 7 & 12 Bankruptcy Trustee - Western District of Kentucky
**All equipment must be removed by the purchaser within one week of the sale**
Map
218 Jim Veatch Road, Morganfield Kentucky
Downloads
---
Contact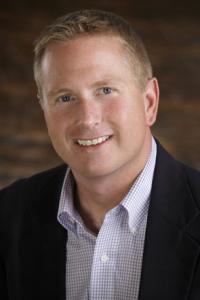 Jason Blue
Auctioneer/Agent
Office:
(812) 452-3191
•
Contact Auctioneer