---
Auction Info
Real Estate Sold for: $919,128
295 Acres in Ohio County, Ky
Selling in 4 Tracts
Auction Features
Tuesday, November 1st, 5PM CST
Online and Live Auction
Click the link below if you wish to register to bid online: 
Peabody/Ohio County | Kurtz Auction & Realty Co. (hibid.com)
295+/- ACRES
OHIO COUNTY, KY
SELLING IN 4 TRACTS
Auction Site:
Senior Center - 2320 Hwy 69 North, Hartford, KY 42437
Directions to the Property:
From Hartford, KY: Head West on KY-69 through Centertown for 7 miles to Smallhous Rd. Turn right onto
Smallhous Ln. and drive 4.7 miles to the property. Watch for our signs!!! (Please note that if you are putting this
into GPS, make sure to enter Smallhous, KY and NOT Smallhous Rd. or it will direct you to Bowling Green).
Selling in 4 Tracts
•Excellent Hunting ***Immediate Hunting Rights granted with signed Purchase Agreement and Waiver***
• 23+/- Tillable Acres (60 to 91 Acres)
• Ample Road Frontage • 3/4 Mile of Green
• Timber River Frontage

Located along Smallhous Rd. in Centertown Township along the Green River in Ohio County. Nestled in between
farmland and the Green River, these timbered tracts offer some of the best hunting in the area.
Tract 1: Is a 60+/- acre tract located on Smalhous Rd. It has approximately 760' of Rd frontage and 2,300' of
frontage along the Green River. This tract has a good stand of timber and offers excellent hunting.
Tract 2: Is a 91 ac+/- tract that has approximately 23 tillable acres, a 5-acre duck hole and approximately 61
acres of timber. With over 1,300' of frontage along the Green River, this tract offer's a little bit of everything
for the outdoorsman. It also has about 800' of frontage along Smallhous Rd.
Tract 3: Contains 61+/- mostly wooded acres with almost 1,000' of frontage along Smallhous Rd.
Tract 4: Is an 83+/- acre wooded tract with approximately 325' of frontage along Samllhous Rd. Like the
previous tracts, this tract offers excellent hunting.
Terms and Conditions:
Terms for Real Estate:  The purchases shall pay 10% of the purchase price as a down payment at the auction site at the conclusion of bidding.  The balance is due with delivery of the deed on or before January 13, 2023.
Evidence of Title: The Buyer will be responsible for any fees associated with the owner's title insurance policy if one is desired. Seller agrees to provide merchantable title provided by Thacker, Hodskins & Knight to the property subject to matters of record, general conditions of title and similar related matters. All tracts are sold "AS IS".
Real Estate Taxes: Property taxes shall be prorated to the date of closing.
Closing: Closing shall occur on or before January 13th, 2023 at Thacker, Hodskins & Knight, L.L.P. 209 W. Fourth Street in Owensboro, KY.
Mineral Rights: No mineral rights are included in this sale.
Hunting Rights: Hunting Rights will be granted immediately to the winning bidder(s)upon a signed Purchase Agreement, signed waiver and security deposit from the sale.
Possession: Possession shall be granted to the successful bidder at closing.
Farming Rights: Seller shall receive all income from farming for the 2022 crop year. Farming rights shall be granted to the buyer after 2022 Crop Removal or December 31st, 2022, whichever comes first.
Acreage: All tract acreages and proposed boundaries are based off a new survey performed by Morley and Associates.
Map
Smallhous Road, Centertown Kentucky
Downloads
---
Contact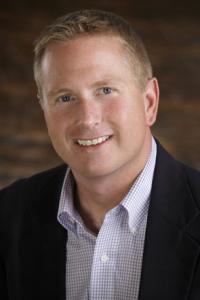 Jason Blue
Auctioneer/Agent
Office:
(812) 452-3191
•
Contact Auctioneer