---
Semi Trucks - Reefer Trailers
Newer - Excellent Condition
Auction Features
Wednesday, December 1st at 11:00 AM
Live auction to be conducted at:
Olympica Freightlines 
3855 St. Rt. 161
Central, IL 62801
This auction will be both Live and On-line:  On-line bidders will be charged a 2% Buyer's Premium. There is NO BUYERS PREMIUM FOR LIVE, ON-SITE BIDDING.
FOR MORE INFORMATION AND PHOTOS OR TO BID ONLINE CLICK THIS LINK:
https://www.equipmentfacts.com/listings/auctions/online/event/209135337/list
 9 SEMI-TRUCKS
&
26 REEFER TRAILERS
Semi- Trucks:
• Peterbilt
• International
• Freightliner
. Kenworth
Trailers:
• Great Dane
• Utility 
We do everything possible to make our auctions fair and transparent. Please read the following information before you bid and buy.
Registration and deposits:
Registration to bid is free. Please be aware that you must present photo identification when you register at the auction site (e.g. identity card, passport or driver's license). 
Every auction is unreserved
Every item is sold to the highest bidder on auction day, with no minimum bids or reserve prices. Owners are forbidden by contract from bidding on items they are selling. Bids are irrevocable, and all sales are final. If you're the highest bidder when the auctioneer announces that an item has been sold, you're the new owner of that item.
Everything sells "as is, where is" 
We recommend that you visit the auction site to inspect any items you'd like to buy before bidding on auction day. You may also send someone to the site to conduct the inspection on your behalf. 
Payment and removal
Purchases must be paid in full within 2 days of the end of the auction.  Payments accepted will be Wire Transfers, Checks or Cash the day of the auction.  A 2% buyer's premium will be charged to online bidders only).  Buyers cannot remove their purchases from the auction site until their invoice is paid in full.  Seller and Auctioneer are not responsible for the items purchased at the sale.  If Kurtz Auction & Realty Co. can't deliver clear title on a purchase, the buyer is entitled to a full refund of the purchase price.  If Kurtz Auction & Realty Co. does not receive full payment within 2 days of the end of the auction, interest on overdue amounts will be paid by Purchaser at the rate of 18% per annum or at such other maximum rate as allowed by law.  Together with any legal or collection costs incurred by Auctioneers.
Additional Notes:
Title and Registration Certificates
All Titles and Registration Certificates will be mailed to the purchaser ten (10) banking days after payment is received.  
Notices to Foreign Buyers
Purchases in the United States are payable in U.S. funds.  Some equipment may require modifications to meet import and safety regulations.  To avoid potential problems, please contact your customs broker for more information prior to bidding.
Seller: Olympica Freightlines, Inc. 

Auction Site: Live Auction to be conducted at Olympica Freightlines, Inc. 3855 State Route 161, Centralia, IL 

For more information contact John Kurtz or Jason Blue at 812-452-3191
Map
3855 IL 161, Centralia Illinois
Contact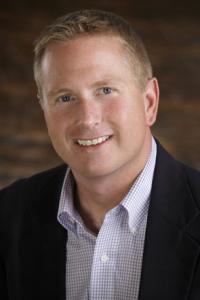 Jason Blue
Auctioneer/Agent
Office:
(812) 452-3191
•
Contact Auctioneer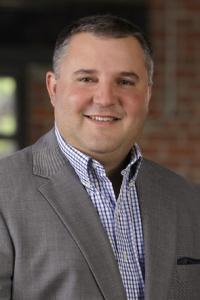 John Kurtz
CAI, President & CEO / Auctioneer / Broker
Office:
270-926-8553
•
Contact Auctioneer