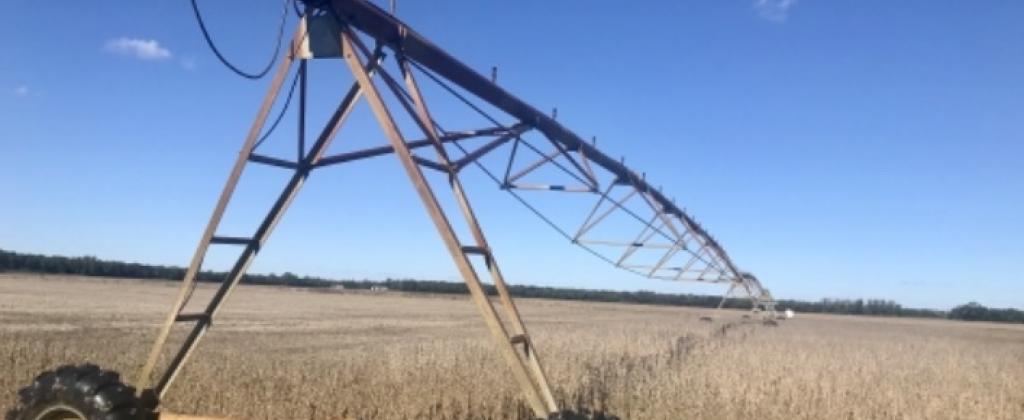 POSEY COUNTY, INDIANA
Sheriff Auction
Ribeyre Island, New Harmony, Indiana
---
Auction Info
Real Estate Sold for: 1,461,732
634 +/- Acres Selling in 4 Tracts
451 Tillable
Good Productive Row Crop Soils--Wooded/Timber Tract with Hunting Lodge
Excellent Deer & Turkey Hunting
Wabash River Flyway-Waterfowl

Auction Features
OPEN HOUSE SCHEDULED FOR TODAY HAS BEEN CANCELLED
SHERIFF AUCTION
Wed., Jan 9th 10 AM
POSEY COUNTY, INDIANA
RIBEYRE ISLAND
AUCTION SITE:  Posey County 4-H Center, 111 Harmony Township Rd.
New Harmony, IN 47631
• 634 ± Total Acres
• 451 ± Tillable Acres
• Good Productive Row Crop Soils 
• Wooded/Timber Tract with Hunting Lodge
• Excellent Deer & Turkey Hunting  
• Wabash River Flyway - Waterfowl
Tract 1: 314 ± acre tract containing approximately 270 tillable acres. This tract has a center-pivot irrigation system. It has a wide frontage on the Old Wabash River Channel. The predominate soil types are McAdoo Silt Loam, Newark Silty Clay Loam and Armiesburg Silt Loam.
Tract 2: 94 ± acre tract, almost completely tillable with the predominant soil types being Genesee Loam, Landes Sandy Clay and Newark Silty Loam.
Tract 3: 92 ± acre tract with 87 ± tillable acres. The predominant soil types are McAdoo Silt Loam and Newark Silty Clay Loam.
Tract 4: 135 ± mostly wooded acres. This tract offers excellent waterfowl, deer and turkey hunting. It has a hunting lodge on a small seperate tract with two bedrooms, a full bath, a large open kitchen and living area with a wood burning stove. It also has a gear room and a large equipment storage area with two overhead doors.
Directions: From the I-64 Grayville, IL (Exit #130) just west of the Wabash River go southwest on HWY 1 then southeast at Crossville on HWY 14 then turn left (North) onto N 225 east then right onto 1830 N.  Turn right onto N 2350 East (this will cross over the closed section of HWY 14 at the old toll booth just continue straight across to the property).  Watch for our signs.
Disclaimer: All information contained in this brochure and all related materials are subject to the terms and conditions outlined in the Purchase Agreement.  ANNOUNCEMENTS MADE BY THE AUCTIONEER AT THE AUCTION PODIUM DURING THE TIME OF THE SALE WILL TAKE PRECEDENCE OVER ANY PREVIOUSLY PRINTED MATERIAL OR ANY OTHER ORAL STATEMENTS MADE.  THE PROPERTY IS SOLD "AS IS, WHERE IS".  No warranty of representation, either express or implied, or arising by the operation of law concerning the Property is made by the Seller and the Auctioneers and are hereby expressly disclaimed.  In no event shall the Seller or Auctioneer/Broker be liable for any consequential damages.  The information contained herein is believed to be accurate but subject to verification by all parties relying on it.  Seller and Auctioneers assume no liability for its accuracy, errors and omissions.  All boundary lines and dimensions are approximate.  Seller and Auctioneer reserve the right to preclude any person from the bidding if there is any question, in the sole judgment of the Seller and Auctioneers, as to such person's creditworthiness, ability or willingness to close on the purchase of the property, credentials, fitness, etc.  All decisions of the Auctioneer are final.
There is NO BUYERS PREMIUM. Normal and customary closing costs will apply.
Terms and Conditions: 
Terms: 10% down payment at the conclusion of bidding. The balance is due with delivery of the deed by February 8th, 2019.
Mineral Rights: No mineral rights are included in this sale.
Deed: Seller shall provide a Sheriff's Deed.
Evidence of Title: The Buyer will be responsible for any fees assoicated with the owner's title insurance polict if one is desired. Seller agrees to provide merchantable title to the property subject to matters of record, general conditions of title and similar related matters.
Real Estate Taxes: The property taxes shall be paid by the Seller through the Fall 2018 tax bill. All taxes due and payable after the date of closing are the responsibility of the buyer.
Closing: Closing shall occur by February 8th, 2019.
Possession: Possession and farming rights shall be granted to the successful bidder(s) at closing.
Acreage: All tract acreages and proposed boundaries are approximate and have been based off of legal descriptions, aerial maps, and other documents.   
Seller: Posey County Sheriff
Auction Site: Posey County 4-H Center at 111 Harmony Township Rd, New Harmony, IN 47631
For additional information, contact Jason Blue,  Auctioneer @ 812-452-3191 (Lic #AU 10800083)
Downloads
---
Contact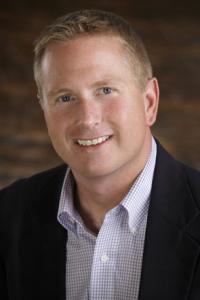 Jason Blue
Auctioneer/Agent
Office:
(812) 452-3191
•
Contact Auctioneer