Poultry Houses in Southern McLean Co., 22.03 Acres
2230 Coffman Schoolhouse Rd, Sacramento, Kentucky
---
Auction Info
Real Estate Sold for: $478,667
Poultry Houses in Southern McLean Co.. - 22.03 Acres - 8 Broiler Houses
Auction Features
Auction site: McLean County Courthouse, 210 Main St. Calhoun, KY 42327
Pursuant to the terms of In Rem Judgement & Order of Sale entered by the U.S. District Court for the Western District of Kentucky in the case captioned LSC18, LLC v. Loi Hong, et al, Civil Action No. 4:17cv-00165-JHM, on December 4, 2018 (the "Judgement"), the United States Marshal will, with assistance from and in conjunction with Kurtz Auction & Realty, sell at public auction on May 10th, 2019 at 10:00 A.M., CDT, the following: 
• 8 – 43' X 510' metal roof & sided poultry buildings
• 200 kw, Katolight Diesel Generator & 2 - ASCO Series 300 400 amp transfer switch boxes
• 40' X 100' litter barn
• Feed bins
• 1998 construction date
• Equipment shed – partially constructed residence
• 105.19 ft. of frontage on Coffman Schoolhouse Rd.
For additional information and terms of sale, see below under Downloads. 
Inspection: Feel free to inspect the property at your own risk. A Kurtz representative will be on the property Tuesday, April 20th from 2pm to 4:30 pm. 
Terms: The sale shall be conducted pursuant to 28 U.S.C. 2001, 2002 and the terms and conditions of the Judgement. Purchase price may be paid in full day of sale or the buyer may pay a 10% deposit at the auction by money order or certified bank check made payable to the U.S. Marshal with the balance secured by good and sufficient bond, with surety acceptable to the U.S. Marshal, payable in full within 60 days and bearing interest at 12% per annum. The Property will be sold free and clear of all liens, encumbrances, and interests of the parties, except subject to: (a) all unpaid real estate taxes, for which purchaser will not take any credit, (b) easements, restrictions and stipulations of record, (c) any matters which an inspection or accurate survey may reveal, or (d) any assessment for public improvements. 2019 property taxes paid by the buyer. Buyer to receive a deed from the U.S. Marshall upon payment of the purchase price as provided by subsequent order of the Court. Prospective buyers need to review the complete terms of sale as adjudged in the order and can be found at kurtzauction.com 
This advertisement is in addition to the legal notice of sale required by the Judgement, published in the McLean County News, and is not intended to replace the same. The legal notice shall control in the event that there are any inconsistencies between this advertisement and the legal notice.
Selling Authority: U.S. Marshals Service
Auction site: McLean County Courthouse, 210 Main St. Calhoun, KY 42327
Map
2230 Coffman Schoolhouse Rd, Sacramento Kentucky
Contact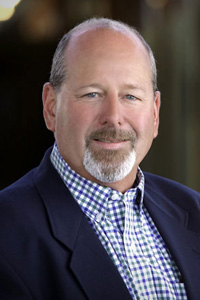 Joe Mills
Auctioneer/Agent
Office:
270-926-8553
•
Contact Auctioneer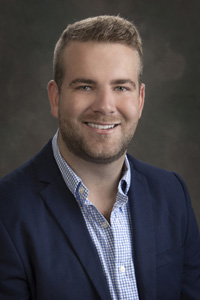 Joseph M. Mills
Apprentice Auctioneer / Agent
Office:
270-926-8553
•
Contact Auctioneer