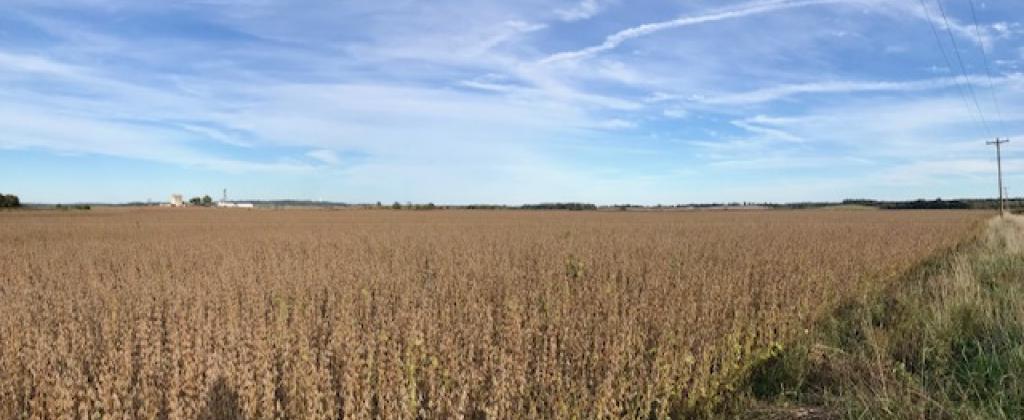 ---Prime Union County, KY Cropland--- Absolute Auction
17772 State Route 141S, Sturgis, Kentucky
---
Auction Info
Real Estate Sold for: $4,421,000
661+/- Acres of Farmland
4 Bedroom Farmhouse (17772 State Route 141 S)
Auction Features
Monday, November 26th, Noon
PRIME UNION COUNTY, KY CROPLAND
ABSOLUTE AUCTION
661+/- ACRES  OF FARMLAND &
4BR 1.5BA HOUSE ON 5 AC
OPEN HOUSE DATES
Sunday, November 18th 1:00 PM - 3:00 PM
Tuesday, November 20th 4:00 PM - 6:00 PM
521 +/- Tillable Acres  
Good Productive Row Crop Soils                
Approximately 90 ac of Pasture                  
Farmhouse Includes a barn  
Ample Road Frontage   
Selling in 7 Tracts

                                                            
TRACT 1:  162 +/- acre tract containing approximately 128 tillable acres between Pride and Sullivan KY.  The predominate soil type Karnak Silty Clay, Henshaw Silt Loam and Uniontown Silt Loam.  The property also has 28+/- acres of fenced pasture and a livestock pond. It also has 3 acres with a small shed, fuel tank and 5 grain bins.  This tract has approximately 4,600' of frontage on KY 141 and 1,050' of frontage along Hurley Rd.
TRACT 2:  63+/- acre tract northeast of Sullivan just northwest of HWY 141.  Almost all tillable with the predominant soil types being Karnak Silt Loam, Karnak Silty Clay and Wakeland Silt Loam.  It has approximately 1,400' of frontage on Globe Rd.
TRACT 3:  104+/- acre tract with 40+/- tillable acres with the predominant soil type being Wakeland Silt Loam. This tract also has approximately 62 acres of fenced pasture and 2 livestock ponds. It has 1,700'+/- of frontage on KY 141 and 2,250' along Globe Rd.
TRACT 4:  104+/- acre tract containing approximately 98 tillable acres.  The predominant soil types are Patton Silt Loam and Uniontown Silt Loam.  This tract is located just southeast of the Sturgis Airport on Poplar Ridge Road.  It has approximately 2,300' of frontage.
TRACT 5:  108+/- acre tract located just west of Sturgis and containing 90.42+/- tillable acres.  The predominant soil types are Uniontown Silt Loam and Wakeland Silt Loam.  It has approximately 1,000' of frontage along Hwy 109, 1,010' of frontage along Waller Omer Rd. and 8th Street terminates into the property from the East.
TRACT 6:  112.9+/- acres containing 100.5 tillable acres just west of Sturgis.  The predominant soil types are Karnak Silty Clay and Henshaw Silt Loam. This property has approximately 2,800' of frontage along W Old Providence Rd and 525' of frontage along N Kelsey St.
HOUSE TRACT
TRACT 7: A charming 4 Bedroom 1 -1/2 Bath,  2 story farmhouse with a 2-car garage and a barn on 5 acres with mature trees on HWY 141 (17772 State Route 141 S.) between Pride and Sullivan.  
To view a brochure, scroll to the bottom of the auction info on this page and click on the "Detailed Brochure" icon or visit one of the following locations to pick up a full color brochure:
Kurtz Auction & Realty Co. - both locations (Owensboro & Evansville)
H & R Agri-Power in Morganfield, KY
Terms and Conditions:
Terms for Real Estate:  10% of the down payment at the conclusion of bidding.  The balance is due with delivery of the deed on or before December 28th, 2018.
Mineral Rights:  No mineral rights are included in this sale.   
Deed:  Seller shall provide a General Warranty Deed.
Evidence of Title:  The Buyer will be responsible for any fees associated with the owner's title insurance policy if one is desired.  Seller agrees to provide merchantable title to the property subject to matters of record, general conditions of title and similar related matters. 
Real Estate Taxes:  Paid by the Seller through the Fall of 2018 tax bill and by the buyer Jan 1, 2019 and thereafter. 
Closing:  Closing shall occur on or before December 28th, 2018 at a location designated by the Seller. 
Possession:  immediate farming rights shall be granted at the conclusion of the sale.
Acreage:  All tract acreages and proposed boundaries are approximate and have been based off of legal descriptions, aerial maps and other documents.
Disclaimer: All information contained in this brochure and all related materials are subject to the terms and conditions outlined in the Purchase Agreement.  ANNOUNCEMENTS MADE BY THE AUCTIONEER AT THE AUCTION PODIUM DURING THE TIME OF THE SALE WILL TAKE PRECEDENCE OVER ANY PREVIOUSLY PRINTED MATERIAL OR ANY OTHER ORAL STATEMENTS MADE.  THE PROPERTY IS SOLD "AS IS, WHERE IS".  No warranty of representation, either express or implied, or arising by the operation of law concerning the Property is made by the Seller and the Auctioneers and are hereby expressly disclaimed.  In no event shall the Seller or Auctioneer/Broker be liable for any consequential damages.  The information contained herein is believed to be accurate but subject to verification by all parties relying on it.  Seller and Auctioneers assume no liability for its accuracy, errors and omissions.  All boundary lines and dimensions are approximate.  Seller and Auctioneer reserve the right to preclude any person from the bidding if there is any question, in the sole judgment of the Seller and Auctioneers, as to such person's creditworthiness, ability or willingness to close on the purchase of the property, credentials, fitness, etc.  All decisions of the Auctioneer are final.
There is NO BUYERS PREMIUM.  Normal and customary closing costs will apply.
Seller:  Pride Farms
Auction Site:  Auction to be conducted at the Union County Fair Expo Center, 1225 Pryor Blvd, Sturgis, KY.
Prime Union County, KY Cropland
---
Map
17772 State Route 141S, Sturgis Kentucky
Downloads
---
Contact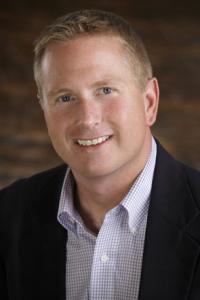 Jason Blue
Auctioneer/Agent
Office:
(812) 452-3191
•
Contact Auctioneer