---
Auction Info
Real Estate Sold for: $592,450
Two Tracts of Cropland with Mineral Rights
Auction Features
Land Features:
Good Productive Row Crop Soils        
Selling in Two Tracts
Mineral Rights Included
Waterfowl Hunting
Ample Road Frontage
Adjacent to Patoka River NWR
Tract #1 – 86 deeded acres located along County Line Rd. just south of Winslow-Patoka Rd. northeast of Francisco in Gibson County, IN.  This tract has been tiled and terraced and is almost all tillable.  The predominant soil types are Swanwick variable silt loam and Hosmer silt loam.   It is adjacent to the Patoka River National Wildlife Refuge and offers good waterfowl hunting.
Tract #2 – 58.5 acres located along W. CR 50 N. in Pike County, IN, about five miles southwest of Petersburg.  This tract has 52 +/- acres of tillable ground with Pike, Hosmer and Alford silt loams as the predominant soil types.
Directions: Tract 1- From Princeton take Main Street SR 65 north.  Head east on Mark Ford Rd. then south on CR 850.  The property will be on your right.  Tract 2 – From Princeton take Main Street north to 65N.  Head East on Mark Ford Rd (turns into 500N then 50N). The property will be on the corner of 50N and CR 625.  Watch for our signs.
Terms and Conditions:
Terms: 10% down at the auction; the balance with delivery of the deed on or before December 30, 2016.
Mineral Rights: All mineral rights owned by the seller, if any, are included.  
Evidence of Title: The seller agrees to furnish bidders a preliminary title insurance commitment to review prior to the auction.  The seller will furnish an owner's title insurance policy.  Seller agrees to provide merchantable title to the property subject to matters of record, general conditions of title and similar related matters. The buyer shall be responsible for paying all premiums associated with title insurance, if title insurance is desired. All tracts are sold "AS IS".
Real Estate Taxes: The seller shall pay all taxes due and payable through the Fall 2016 tax bill.  All taxes due after the Fall 2016 tax bill are the responsibility of the buyer.
Possession: Possession and farming rights shall be granted with deed at closing.
Acreage: All tract acreages and proposed boundaries are approximate and have been based off of legal descriptions, aerial maps and other documents.
Property Inspection: Each potential bidder is responsible for conducting at their own risk, their own independent inspections, investigations, inquiries, and due diligence concerning the Property.  Inspection dates have been scheduled and will be staffed with auction personnel.
Agency: Kurtz Auction and Realty Co., RE/MAX Midwest Real Estate and their representatives are the auctioneers and exclusive agents for the seller regarding the sale of the property.
Disclaimer: All information contained in this brochure and all related materials are subject to the terms and conditions outlined in the Purchase Agreement.  Announcements made by the auctioneer at the auction podium during the time of the sale will take precedence over any previously printed material or any other oral statements made.
There is NO BUYERS PREMIUM.
Seller: Brittingham Family     
Map
313 W. Broadway Street, Princeton Indiana
Downloads
---
Contact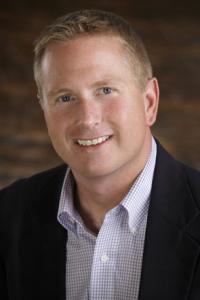 Jason Blue
Auctioneer/Agent
Office:
(812) 452-3191
•
Contact Auctioneer