Protech Marine Real Estate & Inventory
425 S HWY 79, McDaniels , Kentucky
---
Auction Info
Real Estate Sold for: $342,000
Real Estate & Marine Equipment, Acces. & Boats
Auction Features
By order of Honorable Kenneth Goff II Judge, Breckinridge Circuit Court Division II Case 17-CI-00141, Kurtz Auction & Realty has been authorized to sell the following:
Real Estate
• 9,000 sq. ft.
• Retail sales area
• Showroom
• Shop area
• 2 Magnum XL lifts 
• Office
• 2 restrooms
• Frontage on HWY 79, Deer Trail and Webster Way Rd.
• Older home
• Gravel and paved parking
Terms: 10% down at the auction in the form of cash or a cashier's check with the balance due on credit for 30 days. The successful bidder shall be required to give bond with good surety thereon for the unpaid purchase price, with said bond to bear interest at the rate of 6% per annum, from the date of sale until paid. Prospective purchasers must provide proof of surety to Hon. Herbert O'Reilly Master Commissioner on or before, Tuesday, September 24th, 2019, 4:30 PM CDT. Property taxes for 2019 will be paid by the purchaser, any prior year's taxes will be paid from the sale proceeds. Possession with deed. 
For details concerning the surety bond or the auction feel free to call Mike Melloan, Auctioneer 270-929-1410
Lot 1 – New Inventory – To be sold as one Lot 2 Minnkota Maxum trolling motors; motorguide digital trolling motor; 100+ new propellers (Mercury, Yamaha, Honda, Suzuki, Solas) controls; cables; changing rooms; bimini & canopy tops; boat seats; inflatables; pumps; gauges; lights; trailer accessories; pedestals; ladders; fenders; umbrellas; batteries; life jackets; large selection of oil (Mercury, Honda, Yamaha, Evinrude, Quick Silver, O.M.C., Cobra, Starbrite) and boating parts and accessories.
Lot 2 – Inventory – Boating Equipment – To be sold as one lot. Starcraft 1232 JonBoat; Bimini frames & covers; pontoon hoists; pontoon dollys; several sets of steps; pontoon trailer rails; shrink wrap machine; pontoon seats; pontoons; outboard controls; boat trailer wheels & tires; boat service manuals; large selection of boating accessories.
Lot 3 – Used Motors being sold as one lot. Evinrude 35; 2-Mercury Bigfoot 60; Yamaha 40; Suzuki outboard; Four 70 EFI; Tracker 25; Johnson 40; Yamaha 50 4 stroke high thrust; Johnson 50 Items to be sold individually: • 2010 Evinrude 115 E-Tec motor, never in water • 2010 Evinrude 60 E-TEC motor, never in water • 2013 Crest 230 pontoon boat • Sunchaser pontoon boat w/Hoosier trailer • Smokecraft pontoon boat • 1997 Lowe 245 pontoon boat • Lowe Fish-N-Fun pontoon boat • Fisher Liberty 240 pontoon boat w/trailer • Lowe Fish-N-Fun pontoon boat • Crest pontoon boat • Loadrite trailer – galvanized •Hoosier trailer • Starcraft w/Mercrusiser inboard 
Terms on lots 1,2 & 3 and items sold individually: Cash or cashier's check for payment in full or 10% down cash or cashier's check with the remainder due in 30 days along with a surety bond and 6% interest on balance. 
Possession on financed purchases upon full payment.
No Buyer's Premium
---
Map
425 S HWY 79, McDaniels Kentucky
Contact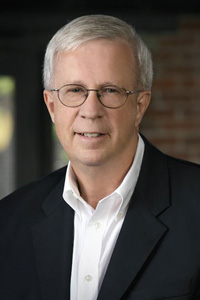 Mike Melloan
Auctioneer / Broker
Office:
270-505-6894
•
Contact Auctioneer