Three Owensboro Investment Properties
1735 Monarch Ave., Owensboro , Kentucky
---
Auction Info
Real Estate Sold for: $112,500
Three Investment Properties in Owensboro KY
Auction Features
All properties will sell onsite. 
10:00 AM  - 1735 Monarch Avenue     
• Located two blocks east of its intersection with Wing Avenue
• Two bedrooms, eat-in kitchen, living room and bathroom
• New carpet, paint and updated roof
• Front porch
• Currently leased for $540 per month
10:45 AM  - 1709 Payne Avenue        
• Located one block east of its intersection with Wing Avenue
• One bedroom, dining room, bathroom and floored attic
• Newer HVAC • Hardwood floors and replacement windows
• Previously rented for $475 per month
11:30 AM  - 1833 E 19th Street        
• Located just west of its intersection with Prince Avenue
• Two or three bedrooms with one bathroom
• Rebuilt HVAC
• Detached garage with alley access
• Long-term tenant paying $450 per month
Terms: 10% down at the auction, balance by July 8th, 2019.  Bidders have ten days prior to auction for lead-based paint and other inspections.  Properties sell subject to any existing lease agreements.  
Owner: David W. Boswell
Map
1735 Monarch Ave., Owensboro Kentucky
Contact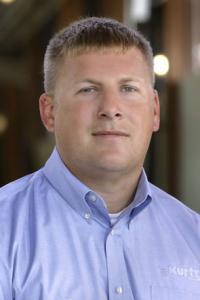 Clay Taylor
Auctioneer/Realtor
Office:
(270) 926-8553
•
Contact Auctioneer