Two Brick 4-Plexes *DATE UPDATED*
1711 Bluegrass Court, Owensboro, Kentucky
---
Auction Info
Real Estate Sold for: $468,000
Auction Features
Location: 1711 and 1714 Bluegrass Court, Owensboro, KY.  
Property Features:
• Both properties have 4 one bedroom, one bath units.
• Each unit is rented for $495 per month plus an $18 sanitation fee
• Owner is responsible for the water bill
• Recent LOMA (letter of map amendment) conducted that successfully removed both properties from the flood plane
• Newer roofs and parking lot
Terms: 10% down at the auction with the balance due by June 11, 2021.  2021 property taxes will be prorated.  Properties sell subject to tenants rights and any lease agreements.  Two units have term remaining on their lease; the others are on a month-to-month basis.
Owner: Anderson Investments
Map
1711 Bluegrass Court, Owensboro Kentucky
Downloads
---
Contact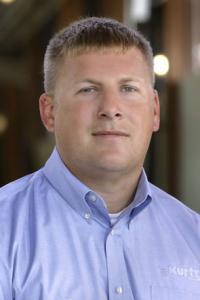 Clay Taylor
Auctioneer/Realtor
Office:
(270) 926-8553
•
Contact Auctioneer