---
Auction Info
Real Estate Sold for: $160,000
Two Homes - 2 Tracts, 24.16 Acres
Auction Features
Location: 2496 & 2504 State Route 161, Rockport, IN.
Directions:  From the intersection of HWY 161 and HWY 66 in Reo, IN. take HWY 161 South for 3.4 miles to properties. (Properties will be on your right) From Downtown Owensboro, take Blue Bridge to HWY 161 North for 5.3 miles to properties. (Properties will be on your left) Watch for signs.
Property Features: Home #1 / 2496 SR 161
15.66 acres of gently rolling cleared land presently in pasture and partially fenced w/livestock pond with 650± ft. of frontage on HWY 161.
• 2 bedrooms, 1 bath home
• Living room, dining room, eat-in kitchen, floored attic with stairway, utility basement with 7 ½ ft. exterior access electric sliding door.
• Central heat and air conditioning
• Barn with shop area and storage shed
• Large elite gun safe sells with the home
Property Features: Home #2 / 2504 SR 161
8.5 acres with access and 390± ft. of frontage on HWY 161. Mostly flat with a mix of cleared land and woods.
• 3 bedroom, 1 bath aluminum sided house with metal roof
• Central HVAC
• Large living area, eat-in-kitchen with tile floor & gas range
• 3-bay tool shed and storage buildings
• Shared water service with Home #1 - Buyer will be responsible for adding water service when the new waterline is installed on the west side of HWY 161.
• #1 and #2 will operate by an agreed water use agreement until 60 days after new service is available.
Tractors, Mowers & Farm Machinery
1962 Ford 801 Powermaster, live PTO, runs great; 1958 Ford Powermaster, 4 sp, runs; WD Allis Chalmers 45 tricycle tractor w/loader & 2-bottom plow; John Deere 520 tricycle tractor, motorturns; 6' King Kutter all gear 3 pth tiller; 10' Burch pull type disk; 9' pull type disk; 7' pull type disk; 8' cultivator; 7' 3 pth. disk, 2-bottom plows; older 200 gal. pull type sprayer; John Deere Z 425 22 hp zero turn mower; Snapper riding mower; 5' pull-type mower; 5' rotary mower; older 8' finish mower; 3 pth posthole digger; Honda Foreman 4X4 4-wheeler with sprayer; W-W 2 horse trailer; old horse-drawn equipment including John Deere cultivator and plow; (3) pick-up bed trailers; Owensboro grader blade; hay rake; bale spears; several steel fence post; 12' Jon boat' (2) rolls of fence wire; gin pole; running gears; several gates; tillers; yard cart and yard spreader; framing lumber; new, Universal headgate; (3) stihl chain saws; circular horse trainer exerciser; horseshoeing frame; parade-style wagon and other items. 
Also Selling:
• Owensboro Wagon in original condition sold by A. Bresler, Son & Co.
• Ames wooden-wheel buggy, restored
• Horse-drawn sleigh w/street wheels
• 1994 34' Holiday Rambler motorhome, generator, 2 air units, newer tires, 17,000 miles, everything works.
Tools: 2-car portable carport; 5'X8' & 6'X10' 2-wheel trailers; Honda 3000 generator; gas power washer; 2 miter saws; Craftsman table saw & radial arm saw; schroll saw; router & stand; air compressor; laser level kit; Lincoln welder; 12 ton press; 24"electric tile bridge saw; large assortment of antique hand tools; planes; anvil; forge w/hand blower; stand lights; floor jacks; drill bits; acetylene cart & equipment; backpack sprayers; electric motors; chains; lots of nuts & bolts and other items
Antiques – Furniture – Appliances:
Clark's spool cabinet; buggy seat; walnut baby bed; crocks & jugs; 3-drawer chest; dresser; marble inset dresser; maple dresser & chest; oak hand-crank record cabinet w/records; lamp tables; oak Hoosier cabinet; queen bedroom suite; wood beds; kneehole desk; corner cabinet; dining table & 6 chairs; round table & chairs; end table; tall case clock; lamps; Amana side by side refrigerator; Maytag refrigerator; Maytag washer & dryer; electric range; microwave; propane smoker; smoker/grill; corn grinder & sheller; (2) small potbelly cookstoves; 5' bare bust concrete statue; half stock cap lock w/48" smooth barrel & metal ramrod; Springfield US mod 1873 rifle; McClellan saddle and other saddles; horse-collar; old wood boxes; set of Adele china; glassware; collectibles; deer mounts; metal scales; Ranch Trac pedal tractor; stereo equipment & more.
This list does not fully reflect the number of items in this auction. We will be running two rings for a large portion of the auction so bring a friend!
Terms: Real Estate – 10% down at the auction, balance due on or before August 30th, 2021. Possession with deed. Bidders have ten days prior to auction for lead-based paint and other inspections. Buyer will be responsoble for the property tax installment due in the fall. Personal Property: Paid in full at the auction by cash, check, visa or Mastercard.
Seller: Ed Kamuf Estate Heirs
John M. Kurtz, Broker: RB14041719 | Auctioneer: AU19700054
Map
2496 State Route 161, Rockport Indiana
Downloads
---
Contact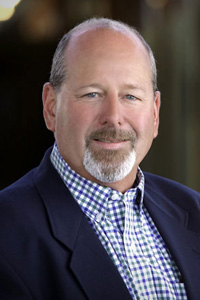 Joe Mills
Auctioneer/Agent
Office:
270-926-8553
•
Contact Auctioneer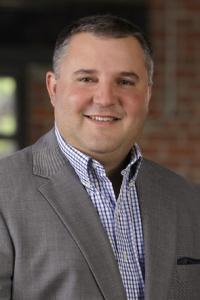 John Kurtz
CAI, President & CEO / Auctioneer / Broker
Office:
270-926-8553
•
Contact Auctioneer