---
Realty Info
Real Estate Sold for: $4,500,000
---
Gumz Hunting Club is a 550-acre private hunting club located in Henderson County, KY offering excellent Deer, Turkey and Waterfowl hunting.  Ideally located as a peninsula inside of the Kentucky Fish and Wildlife's 4,000-acre Sloughs Wildlife Management Area, this secluded property offers some of the best hunting in the area.  It has a four bedroom – two bath lodge that can accommodate 12 people with a full kitchen that is open to the living room and some spectacular views.  It also has a professional-grade locker room for all of your gear, a large gun safe and a mud room for hanging up your waders and boots.  The two-bay garage holds the side-by-sides and additional hunting gear and equipment. The property has been under a strict management program for over a decade which really brings the deer and waterfowl in. 
There are two things that make this property truly special.  The location in the middle of the Wildlife Management Area and the diversity of the terrain.  You have a little bit of everything including several hundred acres of rolling, mature timber. 45 acres in the bottoms that is planted in corn and then flooded for waterfowl hunting.  You have marsh and flooded timber. Large open grazing areas on the ridges that have been planted in food plots. A secluded stocked lake with excellent fishing. All of this provides a great combination of cover, habitat, water and food that attracts and holds an abundance of wildlife. In addition to the mature timber, the buyer will also receive all mineral rights that are currently with the property.
Whitetail Deer Hunting:   Because of the location, the food plots and management practices, this property produces 13 to 14 mature bucks every year.  This year they have taken 17 mature whitetails (all bucks).  There are 14 enclosed, elevated hunting blinds (13 are Redneck Blinds) and multiple ladder stands.  Because of how the property lays, you can accommodate multiple hunters at one time, if desired, and never see each other. The food plots and feeders keep the deer and turkey coming in year-round.
Waterfowl Hunting:  With 15 Pits and Blinds located in 45 acres of flooded corn and flooded timber, the property consistently produces excellent waterfowl hunting.  The location of the corn is in the bottoms area of the property which is adjacent to the 4,000-acre Sloughs WMA that brings in tens of thousands of birds every year.  The pits are ideally located to maximize the hunt no matter where the birds are located or what the weather conditions are.  Aerators keep open water when everything around you is frozen over.  You have pumps and gates that manage the water levels so you can always have ideal hunting conditions.
Turnkey Operation:   Along with the property, which also includes large storage barns (one that is full of hundreds of decoys), you will get everything you need to operate a first-class hunting property. All of the blinds and pits for Deer, Turkey and Waterfowl hunting as well as the feeders are included.  You get all of the decoys and mojo's as well as 3 side-by-sides and a four-wheeler.  All of the equipment needed to plant and harvest corn and food plots from tractors, implements and a combine.  You get all of the mowing equipment as well as a grain bin for corn storage.  You can request a list of all of the equipment that is included with this sale by contacting us.  Additionally, the property is conveniently located just 10 minutes from the Henderson City-County Airport.
Gumz Hunt Club is truly a special property with a location that is difficult to duplicate.  It is more than just a great hunting property.  With its spectacular views of the Ohio River Valley and its beautifully serene, secluded location it is a great place to get away from it all.  For a private tour of the property, contact John Kurtz or Jason Blue at 812-452-3191.
---
Directions
From the western edge of Henderson at the junction of US 60, Hwy. 425 & Hwy. 136, go west on Hwy. 136 for 5 miles, then north on Martin-Martin Road 2.5 miles to the property.
Map
Private Hunting Club 550+/- Acres
Contact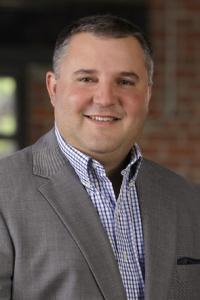 John Kurtz
CAI, President & CEO / Auctioneer / Broker
Office:
270-926-8553
•
Contact Auctioneer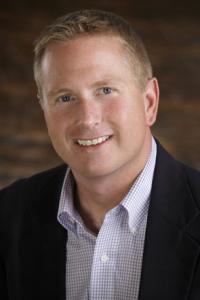 Jason Blue
Auctioneer/Agent
Office:
(812) 452-3191
•
Contact Auctioneer