2 Bedrooms, 1 Bath Home, 2 Lots
1656 Glendale Ave. , Owensboro, Kentucky
---
Auction Info
Real Estate Sold for: $42,500
2 Bedrooms, 1 Bath Home, 2 Lots
Auction Features
Property Features:
Two bedrooms
One bath (updated with walk-in shower ceramic tile throughout)
Kitchen
Living room
Central heat and air 
Vinyl plank and hardwood floors throughout
Updated windows
Updated vinyl siding
Newer roof
780 sq, sq ft 294 sq. ft.
Detached garage
Additional lot
Current owner has agreed to sign a year lease agreement at $600 a month
Terms: 10% down at the auction; balance due by December 10th, 2019. Possession with deed or subject to pending lease agreement between current owner and new buyer. Bidders have 10 days prior to auction for lead-based paint and other inspections. 2019 taxes will be paid by the seller.
Owner: Terry Pollard
Map
1656 Glendale Ave. , Owensboro Kentucky
Contact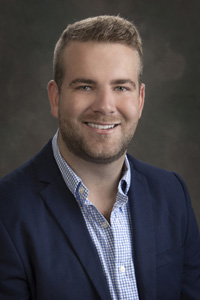 Joseph M. Mills
Apprentice Auctioneer / Agent
Office:
270-926-8553
•
Contact Auctioneer