---
Auction Info
Real Estate Sold for: $108,000
Commercial Building, Equipment & Tools
Auction Features
Property Features:
• Free Span Metal Frame Building  
• High Visibility
• 3-phase Electric
• Air Conditioned with Gas Heat 
• 2 Offices – 1 Bathroom
• Breakroom
• Overhead door with Ramp
• Zoned I-L Light Industrial      
Equipment & Tools:
1) Smithy Granite 1324-I Multi-Purpose Lathe Mill
2) Clausing 1300 Lathe
3) Supermax YC – 1.5 VS Vertical Mill
4) Bridgeport Vertical Mill Series I – 2HP
5) Cincinnati Vertical Mill
6) Taft-Pierce Surface Grinder
7) Delta-Milwaukee Toolmaker Grinder
8) Baldor Grinder
9) Ramco Metal Cutting Bandsaw
10) Royal Drill Press
11) Ramco 100,000 lb. Industrial Press
12) Ramco 5,000 Shop Hand Hoist
13) Craftsman 15 amp 10" Table Saw
14) Craftsman 10" MITRE Saw with Laser Trae
15) Performance Belt/Disc Sander
16) Speedaire Air Compressor
17) Craftsman Rolling Tool Chest
18) Kennedy Rolling Tool Chest
19) Work Benches
20) Metal Stack & Rack
21) Pallet Jack
22) Hand Tools
23) Tap & Die Tools
24) Craftsman Wet Dry Vac
25) Shelving 
Terms: Real Estate - The purchaser shall pay 10% of the purchase price as a down payment at the auction site at the conclusion of bidding.  The balance is due with delivery of the deed on or before June 16th, 2021. Evidence of Title:  The Buyer will be responsible for any fees associated with the owner's title insurance policy if one is desired.  Seller agrees to provide merchantable title to the property subject to matters of record, general conditions of title and similar related matters. Real Estate is sold "AS IS". There is NO BUYERS PREMIUM.  Normal and customary closing costs will apply. Personal Property and Equipment:  Balance to be paid in full day of sale.  All equipment must be removed by the purchaser within one week of the sale.  Seller and Auctioneer are not responsible for items purchased at the sale.
Seller: Mark Little, Chapters 7 & 12 Bankruptcy Trustee - Western District of Kentucky
Auction Site: Auction to be conducted on-site.
Map
1415 East Parrish Ave., Owensboro Kentucky
Downloads
---
Contact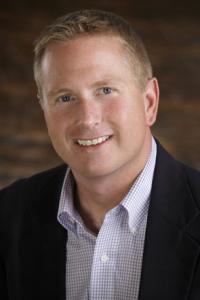 Jason Blue
Auctioneer/Agent
Office:
(812) 452-3191
•
Contact Auctioneer