3 Bedroom, 1 Bath Brick Home Equipment & Household
4912 Cambridge Drive, Owensboro, Kentucky
---
Auction Info
Real Estate Sold for: $72,000
3 Bedroom, 1 Bath Brick Home Equipment & Household
Auction Features
This brick home is located just five minutes from the bypass in the Thruston community. It is adjacent to Yellow Creek Park near Pioneer Village in a quiet neighborhood. It is also close the new Owensboro Health Hospital. This property would make an excellent home for individuals or could be used for rental income.
The home features:
• Three bedrooms, one bath
• 988 sqft according to PVA
• 70' x 153' lot
• Chain link fence around back yard
• Partially finished 312 sqft attached garage 
• Central gas heat • Window air conditioning unit
• Carpet has been removed and floors have been varnished
• Covered front porch
• Appliances remain with home
Equipment/Tools: Lincoln Ranger 10,000 engine welder, Lincoln 55 amp invertec plasma torch w/ electrodes, Lincoln invertec V205T AC/DC TIG stick welder w/ accessories, Lincoln PRO-MIG 175 wire feeder, 30 gallon air compressor, Craftsman variable speed drill press, Craftsman variable speed scroll saw, Craftsman 10" table saw, Craftsman 10" band saw, Porter Cable jointer, small vise, 5 gallon Shop-Vac, 21 inch lawn mower, misc hand tools
Household: Handmade cherry table, handmade driftwood table, mixed wood table, (2) handmade walnut tables, small walnut table, antique round stand, bookshelves, TV stand, Dressmaker sewing machine, military stool, McCoy Centennial plantar, glassware, large 3-gallon Ball mason jar, misc dishware.
Terms: Real Estate: 10% down at the auction, balance on or before December 27th 2019. Seller to pay property tax through December 31st 2019. Bidders have 10 days prior to auction for lead-based paint and other inspections. Personal property: paid in full at the auction by cash, check, Visa or MasterCard. 
Seller: Gertrude Clark Estate
Map
4912 Cambridge Drive, Owensboro Kentucky
Contact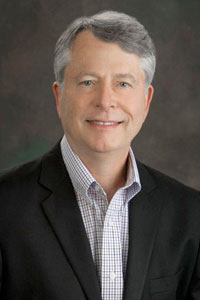 David Hawes
Auctioneer/Agent
Office:
270-926-8553
•
Contact Auctioneer