---
Auction Info
Real Estate Sold for: $230,000
91.7 +/- Acre Poultry Farm
Auction Features
Wednesday, September 29th, at Noon

91.7+/- ACRE POULTRY FARM
IN OHIO COUNTY, KY
Property Location: State Route 505 S 2310 in Horse Branch, KY.

Directions to the Property: From Beaver Dam, KY, go east on US 62 seven
miles, then south on Hwy. 505 1.1 miles to the property. Watch for our
signs!!!
2 – 40' X 500' Broiler Houses (built in1996)
60' x 80' Litter Barn with concrete floor with 4' concrete push walls built in 2019
91.7 +/- mostly wooded acres with good hunting
County Water with supplemental pond on-site
Small cabin, barn and storage shed. Cabin needs work
Broiler House Features:
Both barns can pull a minimum of 23 lbs. of static pressure
4 newer Chore Time exhaust fans in both barns
Insulated tunnel curtains in both barns
Insulated brood curtains less than 2 years old
2/3rd curtains
Spray foam insulation
Ceiling insulation in 1 barn – insulation to do 2nd barn is on-site
Newer stir fans
12 heaters (9 are L.B. White)
Cool pads – ½ are less than 5 years old
John Deere 60KW generator (600 hrs)
Chore-tronics controllers (2)
Sensaphone Alarm System
Open House Dates:
September 14th from 10AM to 12 PM
September 21st from 10AM to 12 PM
Terms and Conditions:
Terms for Real Estate:  The purchaser shall pay 10% of the purchase price as a down payment at the auction site at the conclusion of bidding.  The balance is due with delivery of the deed on or before November 12th, 2021.
Evidence of Title:  The Buyer will be responsible for any fees associated with the owner's title insurance policy if one is desired.  Seller agrees to provide merchantable title to the property subject to matters of record, general conditions of title and similar related matters. All tracts are sold "AS IS".
Real Estate Taxes:  The property taxes shall be prorated to date of closing.  
Closing:  Closing shall occur on or before November 12th, 2021.
Mineral Rights:  All Mineral Rights owned by the seller, if any, are included in the sale.
Possession: Possession shall be granted to the successful bidder at closing. 
Acreage:  All tract acreages and proposed boundaries are approximate and have been based off of legal descriptions, tax records, aerial maps and other documents.
Disclaimer: All information contained in this brochure and all related materials are subject
to the terms and conditions outlined in the Purchase Agreement. ANNOUNCEMENTS MADE
BY THE AUCTIONEER AT THE AUCTION PODIUM DURING THE TIME OF THE SALE WILL TAKE
PRECEDENCE OVER ANY PREVIOUSLY PRINTED MATERIAL OR ANY OTHER ORAL STATEMENTS
MADE. THE PROPERTY IS SOLD "AS IS, WHERE IS". No warranty of representation, either
express or implied, or arising by the operation of law concerning the Property is made by the
Seller and the Auctioneers and are hereby expressly disclaimed. In no event shall the Seller
or Auctioneer/Broker be liable for any consequential damages. The information contained
herein is believed to be accurate but subject to verification by all parties relying on it. Seller
and Auctioneers assume no liability for its accuracy, errors and omissions. All boundary
lines and dimensions are approximate. Seller and Auctioneer reserve the right to preclude
any person from the bidding if there is any question, in the sole judgment of the Seller and
Auctioneers, as to such person's creditworthiness, ability or willingness to close on the purchase
of the property, credentials, fitness, etc. All decisions of the Auctioneer are final.
There is NO BUYERS PREMIUM. Normal and customary closing costs will apply.

Deed of transfer will be a Bankruptcy Trustee Deed.
Seller: Mark Little, Chapters 7 & 12 Bankruptcy Trustee - Western District of Kentucky

Auction Site: Auction to be conducted on the property.

Announcements made at auction take precedence over printed material.

For more information contact John Kurtz or Jason Blue 812-452-3191
 
Map
State Route 505 S 2310, Horse Branch Kentucky
Downloads
---
Contact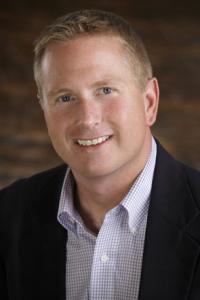 Jason Blue
Auctioneer/Agent
Office:
(812) 452-3191
•
Contact Auctioneer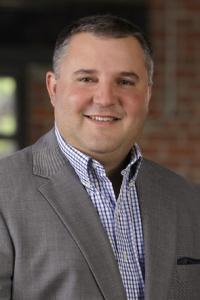 John Kurtz
CAI, President & CEO / Auctioneer / Broker
Office:
270-926-8553
•
Contact Auctioneer