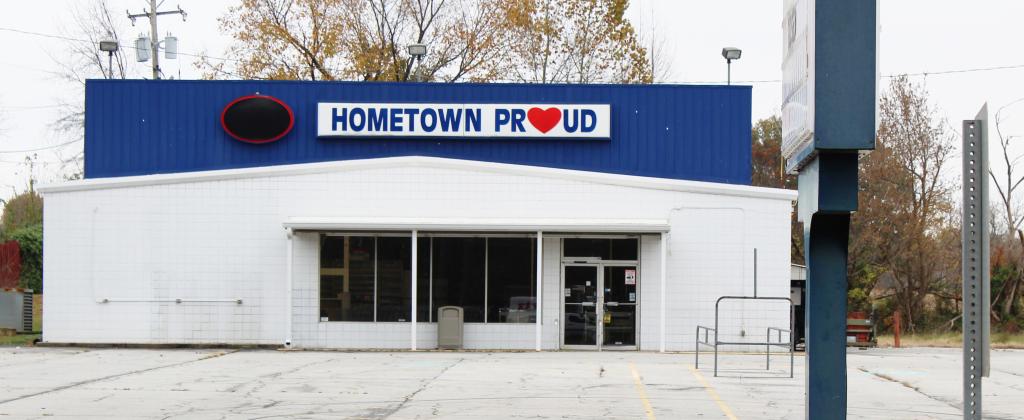 Former Supermarket Commercial Property
598 HWY 41 North , Sebree, Kentucky
---
Auction Info
Real Estate Sold for: $140,000
Move In Ready Commercial Property - Supermarket Fixtures - Commercial Baler
Auction Features
• 7,809 square feet
• 1.0-acre lot
• Most recently leased by Houchens Foodland
• Grocery space
• Butcher room
• Walk-in freezers
• Three phase electric
• Natural gas forced air heat
• Central air unit
• Restroom
• Zoned commercial
• Income earning potential
• Signage in place with electric
SUPERMARKET FIXTURES-EQUIPMENT: Load King Vertical Baler(V4830 36"), Speed Lift SL5000 Hyster Walking Hand Truck, commercial safe, Husmann Refrigerated Units, Commercial produce refrigeration unit,multi-deck dairy refrigeration, fresh meat refrigerated bin, double sided gondola shelving,  Heat Seal table top wrapper, Berkel commercial meat slicer, stainless steel chopping board and prep tables, produce carts, stock carts, U-boat utility carts, janitorial platform trucks, FMI aluminum storage shelves, tobacco display shelving, grocery carts, ladders, chairs ,tables, and much more.
Auctioneers Note:  This property has been home of Houchens Foodland for years. The building offers many possibilities with lots of open space and abundant parking.  Get your finances together and make plans to be with us – Amy Whistle, Auctioneer
Terms:
Real Estate: 10% down at the auction with the balance due on or before January  18th, 2019.  Possession with deed.  2019 property taxes will be prorated.
Personal Property: Paid in full at the auction by cash, check, Visa or Mastercard. Removal of all items is the responsibility of the purchaser. Owners: Tina Hare and DeLisa Jackson
Map
598 HWY 41 North , Sebree Kentucky
Contact
Amy Whistle
CAI, Auctioneer/Agent
Office:
270-926-8553
•
Contact Auctioneer