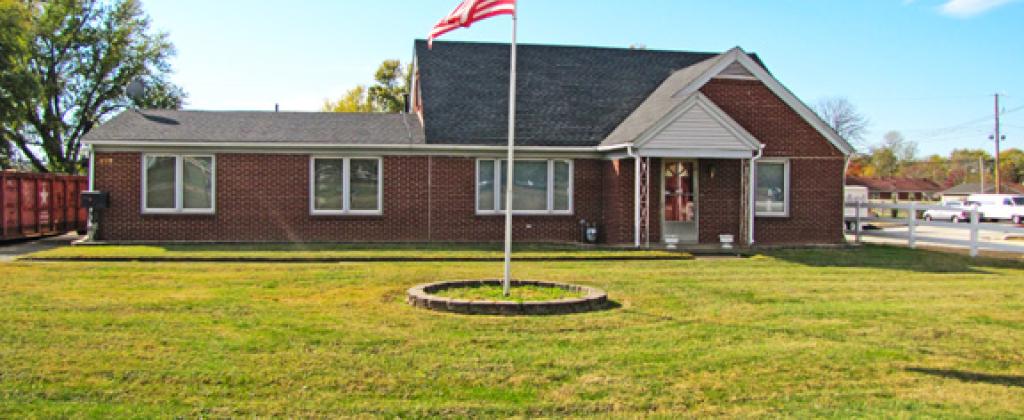 Home - Horse Items - Furniture
2720 New Hartford Road, Owensboro, Kentucky
---
Auction Info
Real Estate Sold for: $112,000
Brick Home with Commercial Potential
Auction Features
Since I have moved to an assisted living I have authorized Kurtz Auction and Realty Co. to sell my home and property regardless of price.
BRICK HOME WITH COMMERCIAL POTENTIAL
Brick home in a GREAT location with commercial potential
PVA calls for 100x200 lot size
PVA calls for 2,173 Sq. Ft.
4 Bedroom 2.5 Bath
Central heat and air
Newer roof, windows
2 Car brick detached garage
FURNITURE – HORSE ITEMS – COLLECTIBLES - TOOLS
Horse collectibles; one horse trotter buggy; Army saddle; 5 ft. rocking horse; rocking horses; girths; stall fronts; horse photos; hats; jackets; saddle racks; anvil; National cash registers; Copper Dugas fire extinguisher; Frigidaire french door refrigerator; Frigidaire electric stove; six chair dining table; sofas; rockers; recliners; wing back chairs; two beds; dressers; cabinets; hope chests; Ingraham clock; Regulator clock; clocks; computer chairs; computer desk; HP computer; Superior Hall's glassware; silverware; pots and pans; vacuums; blankets;
Snapper riding mower; push mower; hand tools; rakes; shovels; bicycles; coolers; glass jars; patio furniture; lawn chairs; Christmas décor; wheels barrels; ladders; misc. items. 
For more information call Tyler Edge, Auctioneer.
Location: 2720 New Hartford Road.  From the intersection of East 27th and New Hartford road, head South on New Hartford and property is on the right.
Terms: Real Estate – 10% down day of the sale, balance on or before January 20th 2017. 2017 property taxes will be prorated. Possession with the deed. Bidders have ten days prior to auction for lead based paint and other inspections. Personal Property- paid in full at the auction by cash, check or credit card. 
Map
2720 New Hartford Road, Owensboro Kentucky
Downloads
---
Contact
Tyler Edge
Auctioneer/Agent
Office:
270-926-8553
•
Contact Auctioneer