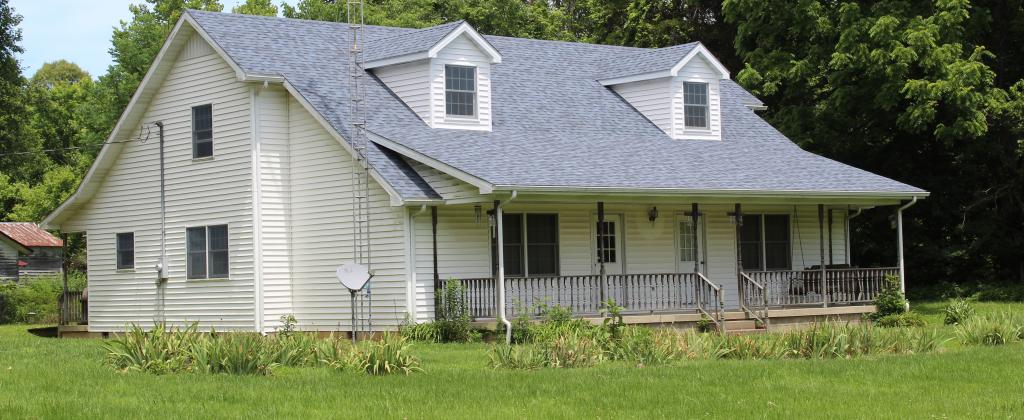 Montgomery Brothers Homeplace And Farms
165 Ashby Road, Centertown, Kentucky
---
Auction Info
Real Estate Sold for: $271,500
Montgomery Brothers Homeplace And Farms
2 Tracts
Antiques-Furnishings-Guns-Car

Auction Features
165 Ashby Road, Centertown, KY.  From Hwy 231 in Hartford, take Hwy 69 West 7 miles to Hwy 85 Northwest through Centertown 2.5 miles to Ashby Road.  Watch for signs!
In order to assist in settling the Marjorie Condit Estate, Kurtz Auction and Realty Co. has been authorized to sell the following regardless of price:
THE MONTGOMERY BROTHERS HOMEPLACE
TRACT 1 Sold for $206,500
24 ACRES
Vinyl sided home
Three bedrooms
One bath
Living room
Kitchen
Dining room
Office area
Laundry room
Floored attic for storage or for bonus room
Central heat and air
Replacement windows
Implement shed with carport
Several storage buildings
TRACT 2  Sold for $65,000
25+/- Acres of mostly wooded land.
For more information or to see the real estate call Amy Whistle, 270-926-8553, CAI, Auctioneer.
TERMS: Real Estate - 10% down at the auction, balance on or before September 5th, 2017. Possession with deed. 2017 property taxes will be prorated. Bidders have ten days prior to auction for lead based paint and other inspections. Personal Property - to be paid in full at the auction by cash, check or credit card.
Auctioneers note: This is the original Montgomery Home Place. A newer well-built home with plenty of acreage for recreation. This property is steeped in the musical history of Ohio County. Get your finances in order and come ready to spend the day with us - Amy Whistle, CAI, Auctioneer.
Owner: Marjorie Condit Estate
Executor: Hon. Perry Lewis
FURNISHINGS-MUSICAL INSTRUMENTS-LOCAL MEMORABILIA-GUNS-CAR
Sofa, love seat, overstuffed chair, end tables, roll top desk, book shelves, Funai TV, Frigidaire refrigerator, Amana washer and dryer. The Montgomery Brothers Band Memorabilia including : Martin guitar, several fiddles, advertising to local events, bolo ties, western string ties, western shirts and suits in sets of three, recording of the Brothers events, photos of the Brothers at events, square dancing call books, vintage country music songbooks, personal daily journals and more. Large collection of milk bottles (local dairies and others throughout the U.S.), bottle collection, WWII United States Army uniform, medals and badges, Nazi military badges, military photos letters, books and more, carnival glass, stoneware crocks, primitives, collection of bottle openers, pencils, cigar boxes, stamps, coins, character glasses and others, original folk art, small tools, pulleys, chains, seed cleaner with parts, Marathon Dealer porcelain sign and more.
EMAIL AUCTIONEER FOR LIST OF MILK BOTTLES
Guns: Remington bolt action shotgun, single shot; Diamond Arms Co 12 ga. shotgun; Savage Arms .22 short or long rifle. (Firearms and coins have been removed from premises).
Also selling:
2005 Buick Century.
Map
165 Ashby Road, Centertown Kentucky
Downloads
---
Contact
Amy Whistle
CAI, Auctioneer/Agent
Office:
270-926-8553
•
Contact Auctioneer