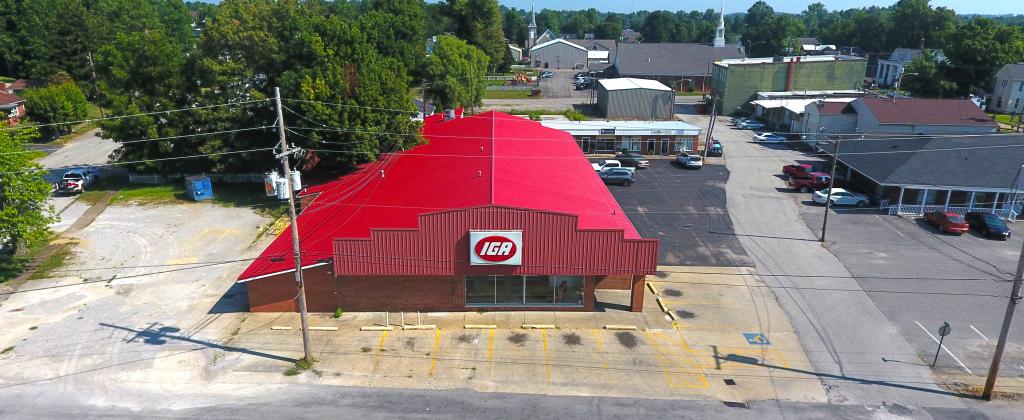 Two Commercial Properties, McLean County, KY
230 West Second Street, Calhoun, Kentucky
---
Auction Info
Real Estate Sold for: $325,000
Two Commercial Properties
Formerly IGA Groceries
Auction Features
ABSOLUTE AUCTION
THURSDAY, AUGUST 16TH 5:30 PM.
Location:  230 W 2nd Street, Calhoun, Kentucky and 313 Henton Street, Livermore, KY.  Former IGA Buildings.  Watch for signs!
In order to liquidate our business holdings, Kurtz Auction & Realty has been authorized to sell the following regardless of price:
Auction Site:  All properties will be sold from the Calhoun location at 230 W 2nd Street, Calhoun, KY.
All map boundaries are approximate.
CALHOUN COMMERCIAL PROPERTY AND STRIP CENTER
IGA Building  sold for $125,000
Approximately 12,704 square feet

Ample parking

Two Restrooms

Property includes an additional lot to the west of the property and additional asphalt lot south of the property across 2nd Street

Zoned C-1 Commercial
Strip Center  sold for $8,000
Four possible store fronts, each with a restroom

Currently leased on a month to month basis

Zoned C-1 Commercial
LIVERMORE COMMERCIAL PROPERTY
Approximately 14,400 square feet  sold for $202,000

Large asphalt parking lot repaved last year

Three restrooms

Upstairs conference room and office

Zoned Commercial
Also Selling:  1.14-acre tract located on HWY 231/Henton Street just south of the Marathon Service Station in Livermore.
Auctioneers Note:  With IGA recently vacating both of these properties it has become clearly evident there is a void that needs to be filled.  This is a rare opportunity to own a large piece of commercial property with direct visibility on the main thoroughfares in the heart of each community.  These properties sell regardless of price so don't miss this opportunity – Clay Taylor, Auctioneer
For more information or to see the real estate call Clay Taylor, Auctioneer.
Terms: 10% down at the auction with the balance due on or before October 1, 2018.  Possession with deed.  2018 property taxes will be prorated.
Owner:  Quintar Properties, LLC
---
Map
230 West Second Street, Calhoun Kentucky
Downloads
---
Contact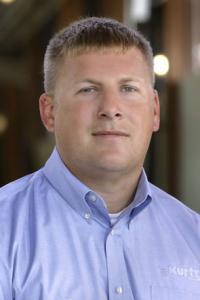 Clay Taylor
Auctioneer/Realtor
Office:
(270) 926-8553
•
Contact Auctioneer