WHITE COUNTY, IL 667.66 +/- ACRES IRRIGATED & LEVIED
CR 1200 N, Carmi, Illinois
---
Auction Info
Real Estate Sold for: $3,939,194
667.66 +/- Acres Selling in 1 Tract
Auction Features
THURSDAY, DECEMBER 19TH @10:00 AM
INCOME PRODUCING CROPLAND SELLING
REGARDLESS OF PRICE
WHITE COUNTY, IL
IRRIGATED & LEVIED
667.66+/- Acres
1 TRACT 
545.82 TILLABLE ACRES
3 Miles of Little Wabash River Frontage
2,400-foot Lindsay Center Pivot
120+/- Acres Tiled
17.5+/- Acre Lake
Deer and Waterfowl Hunting
High Yielding Soil Types   
The farm is rented for the 2020 crop year with the buyer receiving 40% of the net crop or $100,000, whichever is greater.
FSA Office calls for 545.82 cropland acres
The majority of the farm is levied with drainage and levy updates in 2018 and 2019
17.5+/- acre lake for hunting and recreation
Approx. 120 acres of tiled land
2,400 ft. Lindsay Center Pivot installed in 2002
3 miles of Little Wabash River frontage
No buyer's premium
The farm has an existing oil and gas lease with one producing well. The paid-up lease was originated in 2014 and has a recorded surface use agreement. The lease and surface agreement can be reviewed at kurtzauction.com.
CRP: The Farm currently has a CRP contract for 24.22 acres with an income of $3,144/yr that expires on September 20th, 2020. Assumption of CRP Contract is a requirement of the sale.
Minerals: All mineral rights owned by the seller, if any, will be conveyed with the surface rights. The seller believes he owns approx. 50% of the mineral rights and is making no reservations.
Drone promotional video available for viewing at www.kurtzauction.com.
Auction Site: Carmi Lions Club Building, 305 1st Street, Carmi, IL (2 blocks north of Main St. at the corner of 1st & Stewart St.)
Farm Location: 1.5 miles south of Carmi, IL
Directions: From the intersection of Main St. and South Church St. in Carmi, IL, go south on Church St. (CR1175 E) 2.5 miles to CR1200 then west 1 mile to the farm. Watch for signs.
Owner: M&H Grain Farms, Inc.
Announcements made day of sale take precedence over printed matter.
Scroll to the bottom of this page to view maps, Oil & Gas Lease as well as to view a detailed brochure of the property.
For more information contact Sales Managers Jason Blue (812-452-3191) or Joseph Mills (270-903-9641).
Terms and Conditions:Terms for Real Estate:  The purchaser shall pay 10% of the purchase price as a down payment at the auction site at the conclusion of bidding. The balance is due with delivery of the deed on or before January 20th, 2020.
Evidence of Title: The Buyer will be responsible for any fees associated with the owner's title insurance policy if one is desired. Seller agrees to provide merchantable title to the property subject to matters of record, general conditions of title and similar related matters. All tracts are sold "AS IS".
Real Estate Taxes: The property taxes shall be paid by the buyer for the Spring 2020 tax bill.
Closing: Closing shall occur on or before January 20th, 2020 at a location designated by the Seller.
Possession: Possession shall be granted to the successful bidder at closing subject to the 2020 crop rental agreement, oil lease and surface agreement.
Acreage: All tract acreages and proposed boundaries are approximate and have been based off of legal descriptions, tax records, aerial maps and other documents.
Disclaimer: All information contained in this brochure and all related materials are subject to the terms and conditions outlined in the Purchase Agreement. ANNOUNCEMENTS MADE BY THE AUCTIONEER AT THE AUCTION PODIUM DURING THE TIME OF THE SALE WILL TAKE PRECEDENCE OVER ANY PREVIOUSLY PRINTED MATERIAL OR ANY OTHER ORAL STATEMENTS MADE. THE PROPERTY IS SOLD "AS IS, WHERE IS". No warranty of representation, either express or implied, or arising by the operation of law concerning the Property is made by the Seller and the Auctioneers and are hereby expressly disclaimed. In no event shall the Seller or Auctioneer/Broker be liable for any consequential damages. The information contained herein is believed to be accurate but subject to verification by all parties relying on it. Seller and Auctioneers assume no liability for its accuracy, errors and omissions. All boundary lines and dimensions are approximate. Seller and Auctioneer reserve the right to preclude any person from the bidding if there is any question, in the sole judgement of the Seller and Auctioneers, as to such person's creditworthiness, ability or willingness to close on the purchase of the property, credentials, fitness, etc. All decisions of the Auctioneer are final.
There is NO BUYERS PREMIUM. Normal and customary closing costs will apply.
Seller: M&H Grain Farms, Inc.
Auction Site: Auction to be conducted at the Carmi Lions Club Building located at 305 1st St. in Carmi, IL.
Contact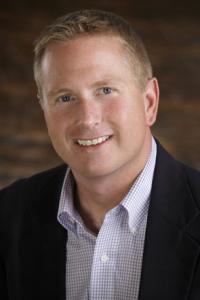 Jason Blue
Auctioneer/Agent
Office:
(812) 452-3191
•
Contact Auctioneer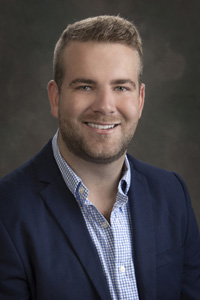 Joseph M. Mills
Apprentice Auctioneer / Agent
Office:
270-926-8553
•
Contact Auctioneer