12 ± Fenced Acres & 3 Bedroom Brick Home
9828 Oak Street, Whitesville, Kentucky
---
Auction Info
Real Estate Sold for: $280,000
3 Bedroom Home & 12.819 fenced acres
Auction Features
Property Features:
• 12.819 FENCED ACRES
• 3 bedrooms and 1.5 bathrooms
• Eat-in kitchen
• Living Room
• Partially finished basement 
• One-car attached garage
• Improvements include newer roof, replacement windows, and new front and rear concrete
• Property is on sanitary sewer and has natural gas
POLE BARN
• 25' x 32' pole barn with concrete floors, heat, and power
BARN
• 50' x 37' tobacco barn with power and water
Furnishings, Household Items, and Tools: Dining table and chairs; high chair; sofa and loveseat; glider; ottoman; drop leaf table; coffee table; 3 piece bedroom suite; vanity; school desk;  sofa; end table; figurines; lamps; tv stand; trunk; recliner; tv and stand; recliner; chair; Elgin clock; Maytag washer; Estate dryer; GE refrigerator; containers; croquet set; manger; dehumidifier; luggage; sweeper; dishes; prints. Craftsman air compressor; Echo blower; smoker; ShopVac; chains; gun rack; 8' x 12' storage building; grader blade; 2 bottom plow; wheelbarrow; hand tools; sub soiler; aluminum 2 compartment dog box; cattle gates; bench and more!
Terms:   Real Estate – 10% down at the auction, balance on or before June 4th, 2021.  Possession with deed.  2021 property taxes will be prorated.  Bidders have ten days prior to auction for lead-based paint and other inspections. Personal Property: Paid in full at the auction via Cash, Check, Visa or Mastercard. Attendees are expected to maintain social distancing and abide by all the other directives issued by the Governor regarding Covid-19. 
Owner: Herman Higdon Estate
Map
9828 Oak Street, Whitesville Kentucky
Contact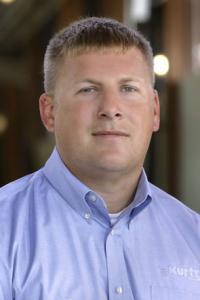 Clay Taylor
Auctioneer/Realtor
Office:
(270) 926-8553
•
Contact Auctioneer