333.95 Acres - Cropland, Home & Buildings
2631 River Road, Hawesville, Kentucky
---
Auction Info
Real Estate Sold for: $1,626,310
333.95 Acres - Selling in 4 Tracts. Cropland, Home & Buildings
Auction Features
• Flat rowcrop farmland with ample blacktop road frontages.
• The entire property was recently surveyed.
• The farm is not rented for the 2021 crop year – planting rights granted day of sale!
• Located 3 miles west of Hawesville & 5 miles east of Lewisport
• The property has been in the Gillette family for many years.
• Minerals: The seller is making no mineral reservations and will convey whatever mineral rights they may own.
• Located at the southeast corner of HWY 271 and HWY 334 (River Rd.)
• The predominant soil types are Ashton, Elk, Otwood, Wheeling, and Newark Silt Loam soils.
• Tract #1 - 106.98 acres with 67.27± acres of cropland and 705 ft of HWY 271 frontage.
• Tract #2  - 93.602 acres with 67.8± acres of cropland and 2,300 ft. on HWY 271 and 1,295 ft. on River Rd.
• Tract #3 – 122.368 acres with 55.92± acres of cropland and a total of 1,780 ft. on River Rd. This tract has an older wood barn.
• Tract #4 – 11 acres with 1 ½ story home & buildings
The home contains 3,000 ± sq. ft. of living area, wood siding, and metal roof with concrete drive, carport, and brick patio
• Tile entry, eat-in-kitchen, large rustic great room open to 2nd level with hardwood floors and exposed wood ceiling, upstairs master suite.
• The interior of the home has not been damaged by past flooding.
• 50 X 100 metal roof and sided barn w/ attached office, reception area, and restroom plus or 24 X 50 metal roof and sided storage building.
• This tract has an earthen levy encompassing approx. 4 ½ acres.
Terms: 10% down at the auction; balance due in 45 days. Possession with deed. Partial possession granted day of sale for planting purposes on tracts, 1,2 & 3. Title will be conveyed by a Special Warranty Trustees deed. 2021 estimated property tax will be paid by the buyers based on a sale price percentage basis and collected at closing. Attendees are expected to maintain social distancing and abide by all the other directives issued by the Governor regarding Covid-19. 
Owners: Hettie J. Gillette Irrevocable Trust  | John H. Gillette, Trustee
Map
2631 River Road, Hawesville Kentucky
Contact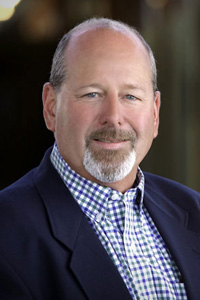 Joe Mills
Auctioneer/Agent
Office:
270-926-8553
•
Contact Auctioneer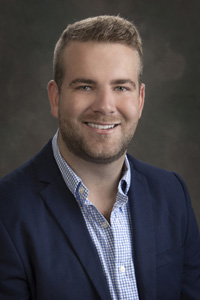 Joseph M. Mills
Apprentice Auctioneer / Agent
Office:
270-926-8553
•
Contact Auctioneer